PlayStation 5 no longer selling at a loss, according to Sony's latest financials
Sony has released its financial results for the first quarter of the current fiscal year, noting an increase of PS5 shipments and the fact the console is no longer selling at a loss.
According to the figures(PDF) (PDF), there were 2.3 million PS5 units shipped during the April 1 - June 30 period.
PlayStation 5 has sold 10.1 million units worldwide, which is up a bit compared to the 10 million sold as of July 18. This figure is also up compared to the 7.8 million units in total sold during the company's fourth quarter of FY2020.
During a call to investors this morning, Sony's chief financial officer Hiroki Totoki stated that PS5 ($499) was no longer selling at a loss. It was also stated that the Digital Edition of the console ($399) will soon no longer sell at a loss due to additional hardware sales including PS4 and peripherals.
As previously reported, Totoki also stated in the call that the company has secured enough chips to meet its sales target for PS5, after months of semiconductor shortages. Sony's sales target for the end of the fiscal year, which ends on March 31, 2022, is 14.8 Million PS5 consoles sold.
PS4 shipments reached 500,000 units, which is down 1.4 million compared to 1.9 million shipped the prior year.
Sony reported combined sales of PS4 and PS5 hit ¥120.6 billion ($934.3 million), which is up from ¥55.5 billion ($508.3 million) year-over-year.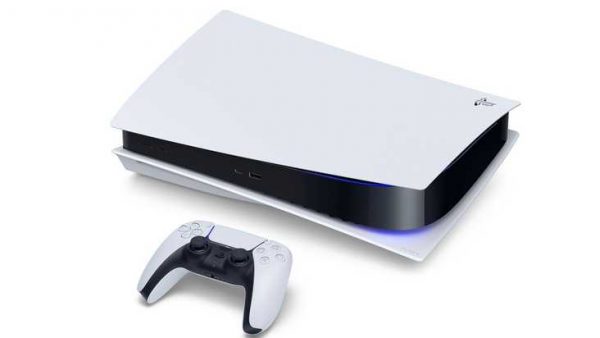 As of June 30, PlayStation Plus subscribers reached 46.3 million, up 1.3 million compared to 45 million subscribers during the same period in 2020. While this is a year-over-year increase, the figure is down compared to 47.6 million reported during the company's previous quarter. Monthly active users (MAUs) declined to 104 million compared to 114 million year-over-year.
In games, sales of PS4 and PS5 software reached a combined total of 63.6 million units sold, which is a 27.8 million year-over-year decline compared to the 91.4 million sold during the same period the previous year.
Of software sold, 10.5 million units were first-party titles, down 7.9 million year-over-year compared to the 18.4 million sold during the previous year.
As previously reported, Spider-Man: Miles Morales sales have passed the 6.5 million units sold mark, Returnal shifted over 560,000 copies, and Ratchet & Clank: Rift Apart sold over 1.1 million copies.
MLB The Show 21 pushes past 2 million units and is the fastest-selling title in the franchise's history.
Digital full game sales made up 71% of downloads, which is a 3% decline compared to 74% the prior year.
In software, Sony reported ¥2.3 billion ($3.2 billion) in revenue from add-ons and games. This figure is down 16% year-over-year compared to ¥432.6 billion ($4 billion).
Retail titles reached ¥25.6 billion ($234.5 million) in sales, digital sales were ¥114.4 billion ($1 billion), and add-on (DLC) revenue came in at ¥206.1 billion ($1.9 billion).
In total, Sony's Q1 net sales came in at ¥2.3 trillion ($21 billion), which is a year-over-year increase of 15%.
Sales in the Game and Network Services segment increased to ¥615.8 billion ($5.6 billion) which is a 9.7% year-over-year increase thanks in part to hardware sales. Network services revenues rose nearly 10% to ¥102 billion ($934.2 million).