Prey: Arkane knows you're worried about the PC version, and it wants to assure you it won't repeat Dishonored 2's mistakes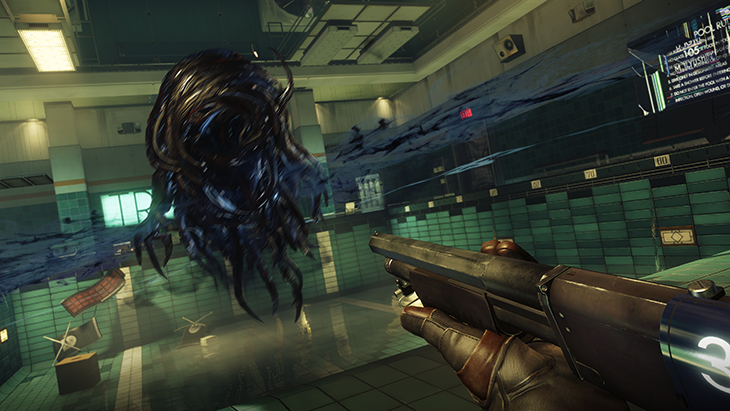 The PC version of Prey is something developer Arkane is confident about.
Prey is developed by Arkane Austin, but PC gamers know Arkane's name doesn't exactly bring good news when it comes to PC ports.
Arkane's most recent game, Dishonored 2, was developed by the main studio in France, and it launched in a very unoptimised state on PC. Later patches made things better, but the game certainly won't be counted among the best PC ports anytime soon. What has fans even more worried is that the currently available demo for Prey, skipped PC altogether.
Arkane president Raphael Colantonio wanted to assure fans, however, saying that the team at Arkane Austin "doubled [its] thoroughness" in testing to make sure the game runs smoothly at launch.
"We're pretty confident," Colantonio told Gamespot in an interview. "First of all, it's not like we first do the game on console and then in the end we suddenly port the game to PC. It starts on PC. That's how game development works."
"The real reason why PC games often have problems is because there are so many permutations of hardware. [And] sometimes it's timing--drivers come out the same time as our game. Something happens that makes it more challenging," he added.
"At this point the game is fully ready, but that's what we've been doing for the past months--a lot of tests on different configurations and making sure it works. So we're pretty confident. You never know. But we're pretty confident."
It's worth noting that Prey is built on CryEngine, while Dishonored 2 was created using Arkane's Void engine, itself based on Id Tech. CryEngine games have traditionally had a good history on PC.
Prey is out this Friday, May 5 on PC, PS4, and Xbox One.