NPD December 2010 - Xbox 360 sees YoY increase with 1.86 million units, Black Ops is software winner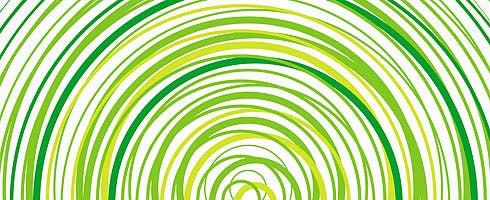 NPD figures for the month of December 2010, released last night, showed that Xbox 360 enjoyed year-on-year increase for the month - the only console to do so - with 1.9 million sales in the US.
Call of Duty: Black Ops topped the December charts, and was also named the biggest-selling American game of 2010.
Hardware - 360 sees biggest month ever, only console to perform YoY increase
While NPD now leaves it to platform holders to release hardware numbers at their own discretion, it was revealed that Xbox 360 hardware numbers were at 1.86 million units for last month: 360 was the only console to see a year-over-year increase, rising 42 percent over December 2009. It was the biggest American month ever for the Microsoft console.
Despite that, however, Nintendo DS was the biggest selling console for the month with sales of 2.5 million units, according to Nintendo. The handheld saw a 24 percent decrease compared to last year. With these numbers, and having sold 8.5 million units throughout the year, the total LtD numbers for DS is at now at 47 million.
That milestone means DS has now passed PlayStation 2's LtD sales numbers in the US.
According to the LA Times, PS3 sold 1.21 million units in December, which was down 11 percent on 2009. Wii sold 2.26 million units, suffering a 38 percent decrease.
Among all categories in December, including hardware, software and accessories, Wii and Xbox 360 garnered the greatest dollar sales with 32 percent and 31 percent respectively.
Full list is below.
Nintendo DS - 2.5 million
Nintendo Wii - 2.36 million
Xbox 360 - 1.86 million
PlayStation 3 - 1.21 million
Software - Black Ops wins December and 2010
Treyarch's Call of Duty: Black Ops was the main software winner for December as well as 2010 as a whole.
Just Dance 2 came second, beating World of Warcraft: Cataclysm which sold 1.5 million units for the month. Assassin's Creed: Brotherhood and Donkey Kong: Country Returns rounded out the top five.
After getting off to a very slow start last month, Disney's Epic Mickey picked up in sales from November, selling 1.32 million units, according to GAF.
Need for Speed: Hot Pursuit finished the top ten with sales of 906,000 for the month. Gran Turismo 5 dropped out of the top ten, having debuted at eight in November, but IG reports it sold 560,000.
Microsoft's Aaron Greenberg tweeted that Kinect Sports and Dance Central, since their debut in November, have now gone on to sell 1 million units. This is presumably LtD numbers.
The full top ten for software in December 2010 is below.
Call of Duty: Black Ops (Treyarch, Activision)
Just Dance 2 (Ubisoft, Ubisoft)
World of Warcraft: Cataclysm (Blizzard, Blizzard)
Assassin's Creed: Brotherhood (Ubisoft Montreal, Ubisoft)
Donkey Kong: Country Returns (Retro Studios, Nintendo)
Disney's Epic Mickey (Junction Point, Disney)
Madden NFL 11 (EA Tiburon, EA Sports)
Michael Jackson: The Experience (Ubisoft, Ubisoft)
NBA 2K11 (2K Sports, 2K Games)
Need for Speed: Hot Pursuit (Criterion Games, EA Games)
A round-up of the best-selling games in 2010 in the US is here.
Other - Industry down 5 percent for entire year, 9 percent for December
Despite December 2010 being called "one of the strongest monthly performances the industry has ever had at retail" by ESA president Michael Gallagher, results for the industry were down by nine percent for December and 5 percent for 2010.
Total spending in 2010 on gaming was in the region of $15.4-$15.6 billion, according to NPD, showing sales were down by 1 percent on 2009.
Retail sales in the US of portable, console and PC software was down by five percent on last year, gaining $10.1 billion in 2010 to the $10.6 billion generated in 2009.
Sales of physical hardware, software and accessories in 2010 generated $18.6 billion for 2010, a six percent decrease from last year, although with PC games included, sales were at $19.3 billion.
PC game sales were up three percent against 2009, with accessory sales up 13 percent "due to an increase in the average retail price of accessory items of 20 percent," according to NPD.
"The dynamics of games content purchasing changed dramatically in 2010 with options ranging from the physical product to digital downloads on connected devices as well as in-store digital kiosks," said Anita Frazier of NPD.
"The increasing number of ways to acquire the content has allowed the industry to maintain total consumer spend on content as compared to 2009, and we should expect 2011 to be a growth year in the games industry as the consumer demand for gaming continues to evolve," she added.
A final estimate on total consumer spend for the year of 2010 will release in March.
Responses - Sony focusses on software increase, Microsoft trumpets year-on-year hardware increase and Kinect sales
Sony focussed on a year-on-year 32 percent software increase in December in its post-NPD statement, as well as Move and the upcoming releases of Killzone 3 and LittleBigPlanet 2, which has scored a 94 so far on MetaCritic.
"Since PlayStation Move was introduced in September, millions of consumers and gamers have joined the PlayStation family," said SCEA senior director of corporate comms, Patrick Seybold.
"The key to Move's long-term success is developer and publisher support; enabling PlayStation to offer the most diverse line up of motion and 3D games. The combination of innovative hardware and a relentless line up of blockbuster titles is why the PS3 is perhaps the only console that grows more valuable over time."
Microsoft, meanwhile, decided to focus on its big 360 YoY increase as well as the 8 million sales of Kinect it announced at CES at the start of the month.
It further promised that "several surprises" were to come from Microsoft for 360 in 2011, which would make it "another banner year for Xbox 360" according to the company.
Nintendo's statement is below, as is the rest of the NPD news from last night: