No Man's Sky pre-order bonus ship is causing a game-breaking bug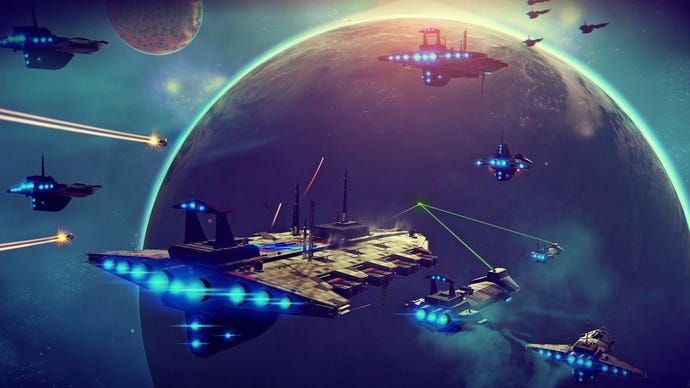 Don't get too excited about that No Man's Sky pre-order ship, using it may halt your progress in the game.
No Man's Sky features a single pre-order bonus on PS4 (and a similar one on PC): a ship that comes with pre-built hyperdrive, the essential tech needed to travel between star systems.
Your default starting ship doesn't have one, and the early parts of the game push you towards building one by explaining why you need it, offering a blueprint through a quest-like mission, and teaching you how to build it - an invaluable piece of knowledge you're going to use later anytime you upgrade to a better ship that doesn't have one.
Problem is, if you redeem the pre-order ship before you've learned how to build your own hyperdrive, the game will skip this part of the "tutorial" and you won't be able to build one until you find the blueprint. There are multiple reports on Reddit and NeoGAF from players who have run into this stonewall.
Right now, these players are kind of stuck in their star systems until they're able to build a hyperdrive, which is proving difficult since the game doesn't tell you where you can find one. Others players have reported finding ships already equipped with hyperdrives, so it's not clear if this is a bug or just the nature of No Man's Sky's randomness.
Until a fix has been introduced, it's strongly recommended you don't claim the pre-order ship until after acquired the hyperdrive blueprint.