Nintendo Switch accessories leak hints at planned fighting game, Zelda: Breath of the Wild release date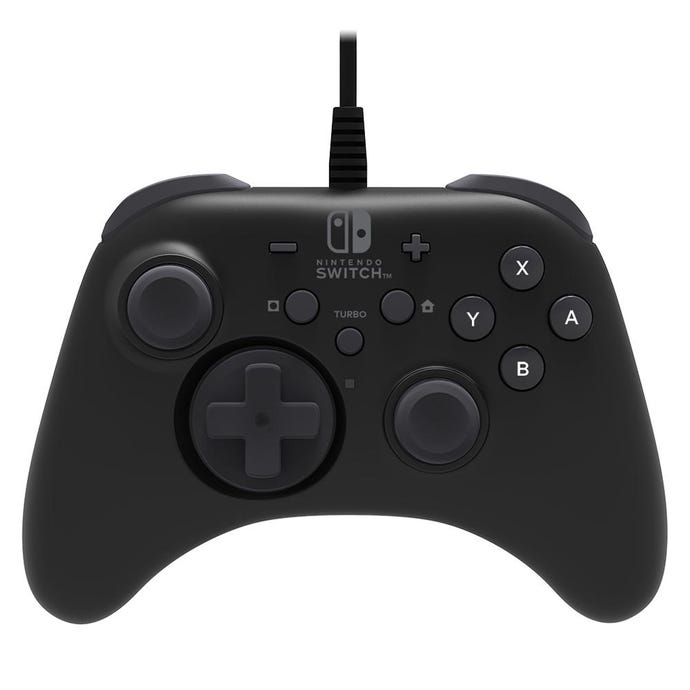 We now have an idea about the type of third-party accessories the Nintendo Switch will be getting.
We are a couple of days away from the full reveal of the Nintendo Switch, and a number of accessories for the console have leaked online. The peripherals are described as "working concepts" made by Hori.
Twitter user DroidXAce posted scans of a number of items Hori is working on, ranging from screen protectors and stickers, to actual controllers. These were later confirmed legit by Let's Play Video Games' Laura Kate Dale.
These scans are interesting for a few reasons. First, one of them is Zelda: Breath of the Wild-themed console skin that has a release date of March. Reports earlier this week indicated the game may not launch alongside the Switch in all regions.
This date could be a placeholder, but it may also mean the anticipated game will be releasing in March after all.
The accessories also reveal a Hori-designed controller that gives us a better look at what could be a share/recording button. Ars Technica notes it resembles the record button found on remote controls for devices like VCRs.
The peripherals include a fighting stick, whcih is a bit strange considering no fighting games have been announced for the Switch just yet, though this may soon change. This could be for the rumoured Smash Bros. Wii U port, or perhaps an unannounced port of another game.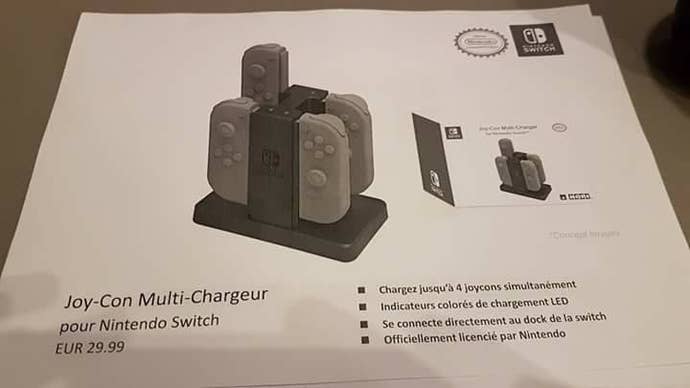 Finally, we get a brief look at the size of the Switch's cartridges in some images showing carrying cases. They're very small, comparable to 3DS cartridges. The rest of the scans (via NeoGAF), can be seen above and they show a stand, charging dock, LAN adaptor, car charging kit, and more.
Nintendo is set to officially reveal the Switch's line-up, price, and other details during a livestream on Thursday/Friday morning. We will bring you all the news as it happens.