Yoko Taro wants Nier: Automata on Switch too, but it's seemingly not in development right now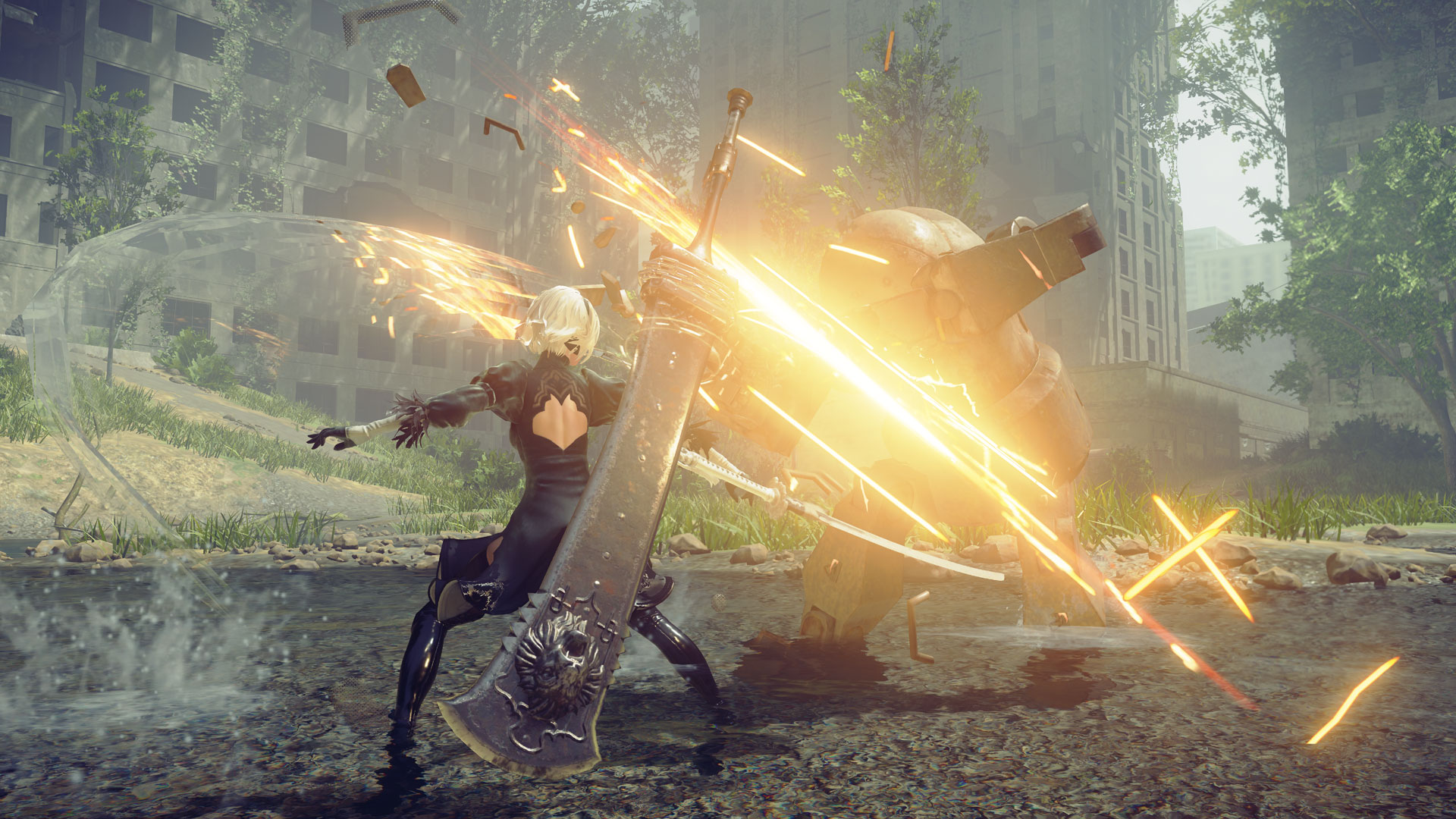 During a Square Enix presentation at E3, director Yoko Taro - tongue somewhat in cheek - begged producer Yosuke Saito for a Switch port of Nier: Automata.
During Square Enix's E3 livestream, Yoko Taro popped up alongside producer Yosuke Saito and designer Takahisa Taura for a quick message. An Xbox One port of the popular game, which has sold an amazing three million copies in a year and change, was announced during E3, which they were initially focused on.
At one point, though, Yoko Taro - knowing that it would send the Internet into a speculative flurry, no doubt - turned to Yosuke Saito and asked whether they could port the game to Switch.
We didn't catch it ourselves, but thankfully the good folks at Nintendo Everything have a transcription of it.
Taro turned to his producer and asked "when are we getting the Switch version Saito-san?" Saito clarified that this would fall to Platinum Games, to which Taura responded "I don't think it's a good idea to ask me about something as big as this."
At this point Taura's Twitter account popped up on screen, and Saito told people to tweet at him, and then maybe in two years it'll be a reality: "we keep our jobs alive by releasing a little by little".
This is all a bit of a lark, clearly, but we wonder if there's an element of truth in there - it seems likely that, yes, Yoko Taro and everyone else wants to put Nier: Automata onto Switch, but whether it can or will happen is another story.