NCsoft's MMO titles now available on Steam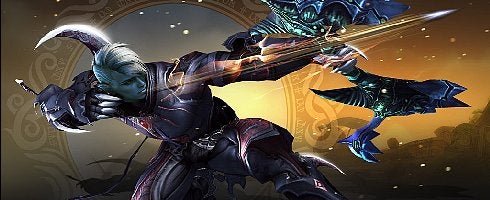 NCsoft has entered the Steam age, and is now offering all of its MMOs through the digital distribution service.
Starting today, all current NCsoft titles are available, and once it's released, the lovely Aion: The Tower of Eternity will also make an appearance.
Over the next few weeks, the service will be offering exclusive deals for the publisher's MMOs, although no specific details have been announced at this time.
Full thing below.
NCsoft, the world's premier publisher and developer of massively multiplayer online games (MMOs), and Valve Corporation, a developer of leading-edge technologies software, today announced that NCsoft's award-winning catalog of MMO franchises is now available via Steam, a leading platform for the distribution and management of PC games with over 20 million users worldwide.
Beginning today, players may purchase the latest offerings for the City of Heroes, Guild Wars, and Lineage franchises via Steam. This includes the just-released City of Heroes Architect Edition, making City of Heroes the first and only MMO that gives players the power to create their own unique story arcs and missions. NCsoft will also deliver its highly anticipated MMO, Aion, on the Steam platform when it launches this fall in North America and Europe. Once players purchase their favorite NCsoft games through Steam, they can then sign in from any PC to play.
"NCsoft's leading-edge MMOs are an incredible addition to the Steam library of games," said Jason Holtman, director of business development at Valve. "NCsoft is a clear leader in the MMO industry, and we believe our player community will be very excited to have access to the diverse catalog NCsoft has to offer our members."
"We are thrilled to offer our franchises to the legions of gamers in the Steam community," said David Reid, president of publishing for NCsoft West. "Steam's community is filled with passionate players intent on having the latest updates on their favorite games. Extending our distribution reach with Steam will allow more gamers the freedom and flexibility to stay updated and engaged with our games and online communities."
For the next few weeks, Steam will have special offers for several NCsoft products. For more information on specific NCsoft products and promotions available, please visit www.steamgames.com regularly. To learn more about NCsoft, please visit the NCsoft Web site at http://us.ncsoft.com/.