Move, PlayStation Eye bundle to cost $100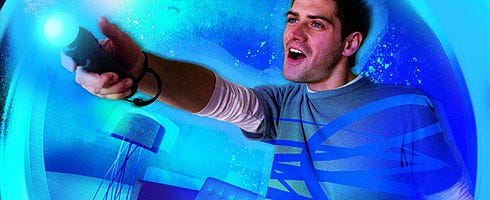 Sony's tonight announced it'll be releasing a PlayStation Eye bundle along with the just-announced PlayStation Move for $100, when the motion controller launches in fall.
Also announced was a hardware bundle that features a PS3 itself, along with the camera and controller. Price was not announced at the event.
Both bundles will come with demos for some of the titles that support Move, although no specific games were announced by SCEA exec Peter Dille or SCE WWS head Shuhei Yoshida.
Move was announced as the name for the controller after nearly a year of speculation. It's due out in fall.
Find out everything that happened at the event here.