Monopoly: Fallout Collector's Edition coming November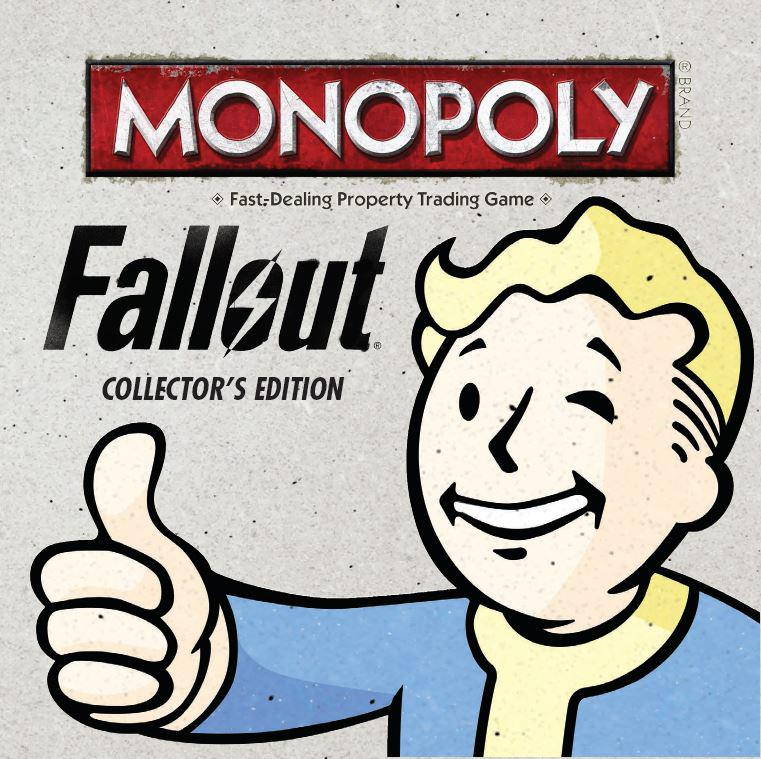 Fallout is getting its own edition of Monopoly.
The classic board game will be getting irradiated for a special Fallout edition. The collector's item was confirmed by Fallout's Twitter account earlier today.
When #Fallout4 monopolizes family time, you can always bust this out (coming soon!) pic.twitter.com/BhTRZkKNVK

— Fallout (@Fallout) September 3, 2015
Shacknews have done some digging and learned that the game will come out in November, and will be exclusive to Gamestop in the US.
Fallout is the latest in a long line of games to get Monopoly special editions, including Zelda, Pokemon, and World of Warcraft.