Mirror's Edge "fell short", says EA Games boss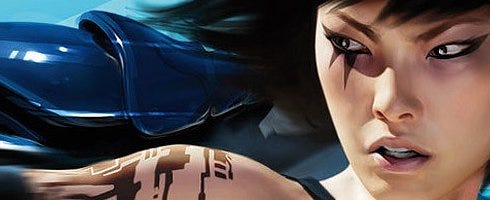 EA Games boss Frank Gibeau has told Develop that expectations for Mirror's Edge "fell short" within the company.
more
The DICE parkour action title was reviewed decently, but has become one of the big cult hits amongist gamers this gen.
Yet despite that, the title just didn't live up to what EA had expected for it.
The lesson Gibeau says EA learnt from Mirror's Edge was "you have to execute, you have to spend more time on a game to ensure it's polished, and you need to have the depth and persistence of an online game.
"First-person parkour across buildings is fun, but to be blunt, Mirror's Edge's' execution fell short.
"There were issues with the learning curve, the difficulty, the narrative, and then there was no multiplayer either.
"The key learning from us was that if you're going to be bold with that kind of concept, you need to take it as far as it can go in development."
EA COO John Schappert said back in February at DICE the reason Mirror's Edge and Visceral horror Dead Space didn't fare so well last time out was because not enough support was given.
But where as Mirror's Edge didn't do too well in terms of sales and profit - it's sold 2 million units as of October, with 750k sold in North America - at least Dead Space brought in a profit.
"It made money for us, but didn't hit expectations. We felt like we had an IP that struck a chord, and one that hit quality, but again it missed multiplayer modes.
"So when we re-worked Dead Space [for the upcoming sequel], we looked at how to make it a better idea, how do we make the story more engrossing, how do we build [protagonist] Isaac as a character, how do we make this game a success online."
But despite all its trials and tribulations, Gibeau says EA "won't give up on those IPs."
Dead Space 2 was announced near the end of last year, and will now launch in two months time on January 28 in the UK for PS3, 360 and PC.
A Mirror's Edge sequel was confirmed by EA Games Europe VP, Patrick Soderlund, at E3 in 2009. Since then, however, sequel chatter has been quiet.