Microsoft taps Space Jam stars LeBron James and Bugs Bunny to get kids coding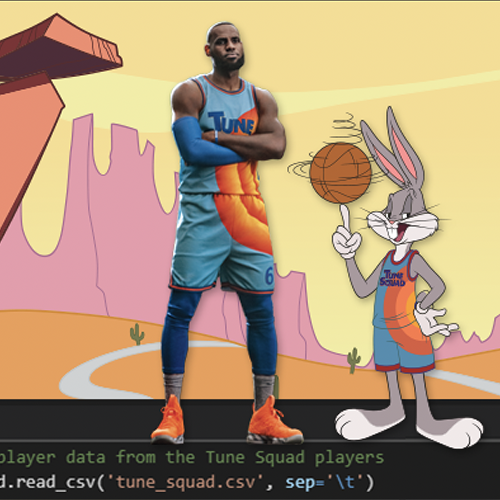 Well, this is an interesting pairing.
Tech giant Microsoft has enlisted some big names to encourage children to start coding.
Revealed in a post on its website, the firm announced that it is teaming up with Warner Bros. around its upcoming Space Jam: A New Legacy movie to help get kids coding.
The company is running a variety of initiatives to encourage this, including virtual workshops hosted by Microsoft Stores. The firm says that these are designed for kids as young as eight and will run for about 90 minutes each. Microsoft also says it has created an "educator version" of these lessons so that they can be used in schools.
There are also two new Space Jam-themed lessons that have been added to Microsoft Learn, the company's platform for technical training.
The company is also holding a contest until December 30 where kids aged 14 or older can submit game ideas for the official Space Jam: A New Legacy arcade title.
"Digital skilling has taken center stage in 2020 – and as the importance of well-rounded, at-home learning has grown, this will continue to shape culture and education in the year ahead," Microsoft said.
"The World Economic Forum predicts 77% of jobs in the next decade will be in technology, with creativity among the top skills sought by employers. As a company, we are committed to bringing these new skills to the workforce through our Global Skilling Initiative, announced earlier this year with the goal of helping 25 million people worldwide acquire these new digital skills."
Space Jam: A New Legacy is the sequel to the 1996 blockbuster Space Jam and is currently slated for a July 2021 release. Where the previous film saw the Looney Tunes teaming up with Michael Jordan for a basketball match against a group of aliens, this time around LeBron James partners up with Bugs Bunny and co to beat an AI at basketball.