Mass Effect: Andromeda has two collector's editions, neither one includes the actual game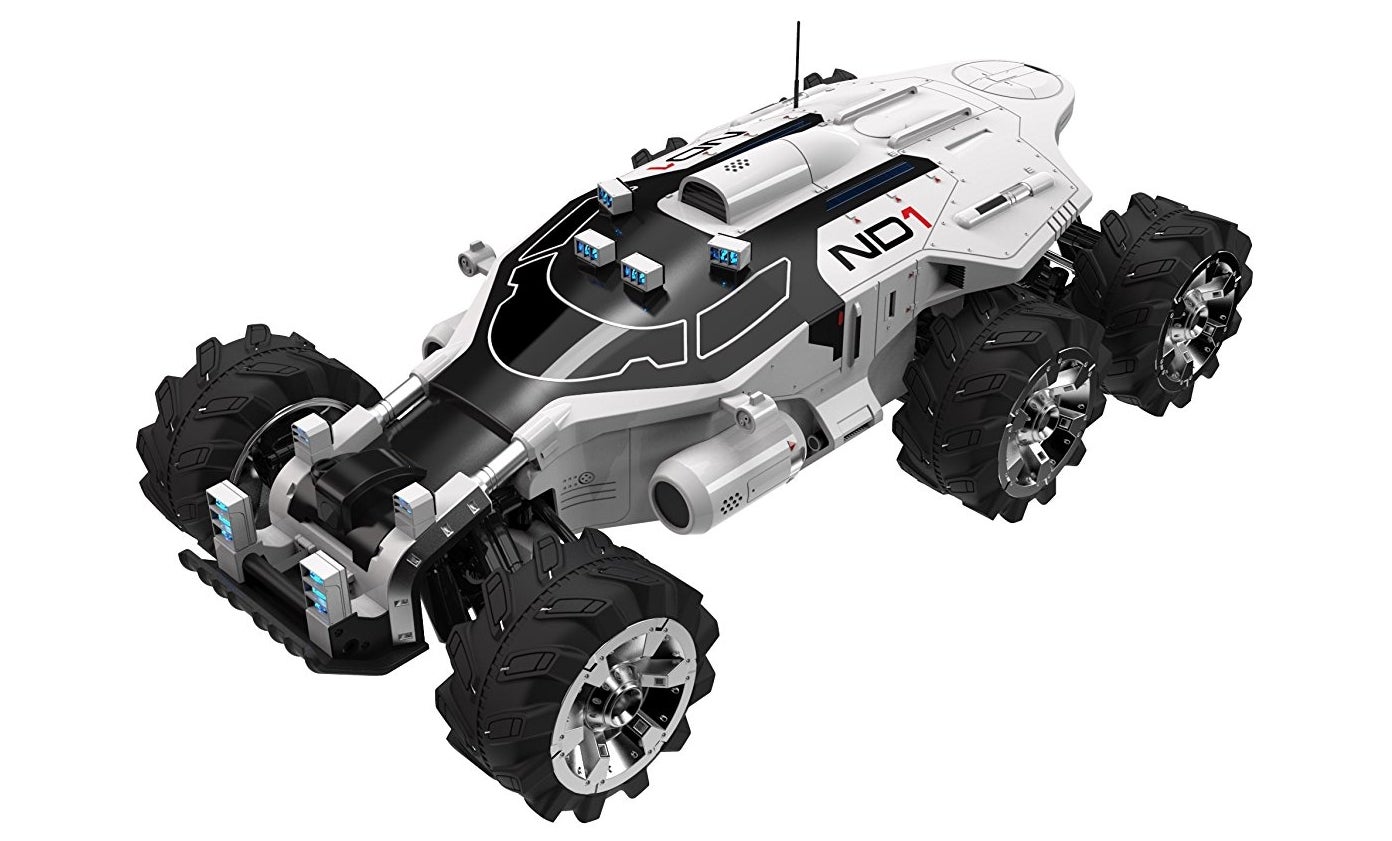 Would you like to pay extra for a model of the Nomad vehicle from Mass Effect: Andromeda? How about spending even more on a remote-controlled variant?
After revealing pre-order details for all versions of Mass Effect: Andromeda, the publisher followed it up with the deluxe and super deluxe editions announcement, as well as general pre-order bonuses.
The most expensive option was naturally reserved for the collector's edition, of which there are two. They both don't come with a copy of the game by default, and both include a replica of the Nomad vehicle, Andromeda's version of the Mako.
The first and less expensive option, is priced $100 and comes with a 1:18 scale diecast model of the Nomad ND1, and a steelbook case for the game. It's made of metal, and has detailed interiors and working doors. The cockpit has an illuminated dashboard.
It's made by PDP, and you can pre-order it from here for Amazon US, but it's also available at Best Buy and GameStop.

The more expensive one, also made by PDP, will set you back $200. It comes with the same 1:18 scale model of the Nomad ND1 vehicle and the same steelbook case game cover. This Nomad in this one, however, is remote-controlled.
The model has six working wheels with front and rear steering. You can control it from your Android or iOS phone via a dedicated app. You can also control the lights on it, as well as record video and take pictures using the on-board camera. It has built-in rechargeable batteries and comes with a USB charging cable.
It's available on Amazon US, as well as Best Buy and GameStop.
Andromeda is out spring 2017 on PC, PS4, and Xbox One.