Journey developer thatgamecompany has begun teasing its new game, which is "about giving"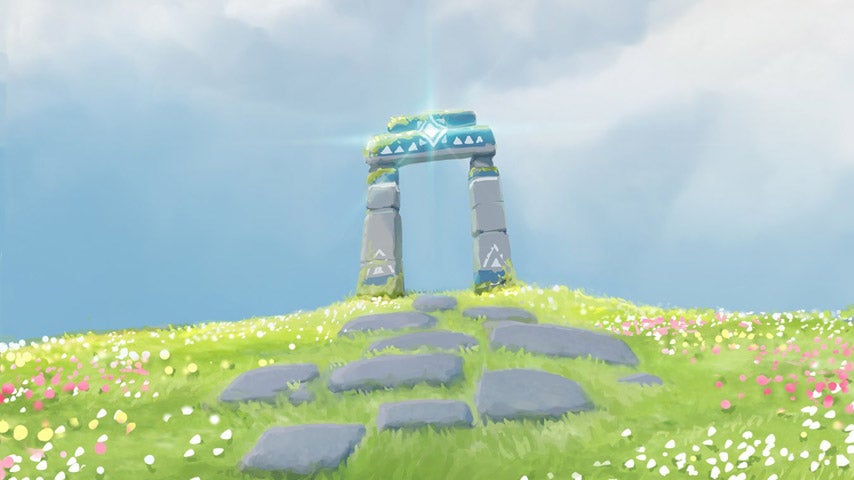 After four years of quiet, here come the first hints on what Jenova Chen is up to next.
a game about giving - @thatnextgame pic.twitter.com/kQ9et5bj3T

— thatgamecompany (@thatgamecompany) November 1, 2016
Journey, Flower and flOw developer thatgamecompany has begun to tease its next project at long last.
As well as posting the image above, thatgamecompany has opened a new Twitter account devoted to the project, which currently has the moniker "thatnextgame".
It has made only made a couple of posts so far, but two of them included images, one of which may even be a screenshot despite the painting-like style.
- @thatnextgame pic.twitter.com/W1LI3FL8A3

— thatgamecompany (@thatgamecompany) November 1, 2016
- @thatnextgame pic.twitter.com/giePVQv24N

— thatgamecompany (@thatgamecompany) November 1, 2016
Although the images may not immediately seem to communicate much, I'm interested in the aspect ratio and portrait orientation; don't be surprised if thatnextgame is a mobile release, given Chen's comments about touch controls and general ambition of making games available to everyone, everywhere.
Chen has also said the goal of this new project is to emphasise human connection even more powerfully than Journey did, although he thinks it might be impossible to top a perfect game.
The Twitter feed also mentioned thatgamecompany is hiring, which isn't hugely surprising; several key figures from the stressful Journey years have moved on since the award-winning downloadable launched in 2012.
Journey producer Robin Hunicke jumped ship immediately for Tiny Speck, then co-founded Funomena with former thatgamecompany engineer Martin Middleton. Journey and Flower art director Matt Nava went on to found Giant Squid, which produced the lovely (and very Journey-like) Abzu.
Designer Bryan Singh is at Naughty Dog now, and worked on The Last of Us and Uncharted 4: A Thief's End, while design colleague Chris Bell is at The Unfinished Swan developer Giant Sparrow working on the mysterious What Remains of Edith Finch.
I'm not sure about John Edwards, who led Journey's programming along with Middleton, but his LinkedIn profile shows his employment at thatgamecompany may have ended in September this year. Even co-founder and president Kellee Santiago moved on, later joining Google Play Games among other industry roles.
Journey environment artist Aaron Jessie and designer Nicholas Clark are still with thatgamecompany, though, and of course Chen directed the project and remains on board his own studio.
Journey was in development for three years, and was the final release in a three-game contract between thatgamecompany and Sony, which incubated the team at its Santa Monica studio.
It was by far the most ambitious project the 18-person studio had ever tackled, and blew out its intended development time by more than two years, driving the studio bankrupt. It cost "millions of dollars" to make and didn't begin generating income for thatgamecompany for well over a year. No wonder the studio shed staff!
The result was definitely worth Sony's time and money, with Journey accumulating a stack of well-deserved awards, but who knows if its creators feel the stress was equally justified.