IGMA 2010 nominees chosen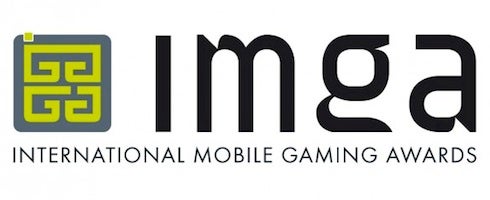 The 2010 International Mobile Gaming Awards nominees are in, and while firm favourites like Plants vs Zombies and Epic-developed Infinity Blade are no brainers, the list is full of more obscure delights to tickle your portable gaming fancy.
Judges whittled this year's nominees down from 263 entrants from around the world. Over the course of the IMGA's seven year history, its judges have reviewed over 1,400 titles.
The People's Choice category is, obviously, open to voting from the people, so go ahead and cast your vote after you've checked 'em out.
The Awards take place in Barcelona in February. The full list of thirty nominees is below.
Best Casual Game
- Bird Strike - Gold Edition - PikPok - New Zealand
- Bulba The Cat - C4M - France
- Fruit Ninja - Halfbrick - Australia
- Jenga - NaturalMotion - UK
- Plants vs. Zombies - PopCap Games - Ireland
Best Real World Game
- AR Invaders - Soulbit7 - Israel
- Blaze - A Different Game - Sweden
- Ghostwire - A Different Game - Sweden
- Pocket Critter - Jilin Animation Institute - China
- Tourality - Creative Workline - Germany
Best Sports Game
- Billabong Surf Trip - Biodroid Productions - Portugal
- Championship Manager 2011 - Dynamo Games Ltd - Scotland
- Ice Breaker - NaturalMotion - UK
- Let's Golf 2 - Gameloft - United Kingdom
- Snowboard Hero - Fishlabs - Germany
Excellence in Design
- Galaxy on Fire 2 - Fishlabs - Germany
- ilomilo - Southend Interactive - Sweden
- Infinity Blade - Chair Entertainment - USA
- Real Racing 2 - Firemint - Australia
- Zen Bound 2 - Secret Exit Ltd. - Finland
Excellence in Gameplay
- Beyond Ynth - FDG Entertainment - Germany
- Guns'n'Glory - Handy Games - Germany
- N.O.V.A. 2 - Gameloft - France
- Perfect Cell - Mobigame - France
- Pix'n Love Rush - BulkyPix - France
Most Innovative Game
- Anomaly Warzone Earth - 11 bit studios - Poland
- EpicWin - Tak Fung - UK
- Finger Balance - Coconut Island Studio - China
- Papa Sangre - Somethin' Else - United Kingdom
- The Line - Ant Hive Games - China