Humble Sports Bundle gets you OlliOlli, Sportsfriends, more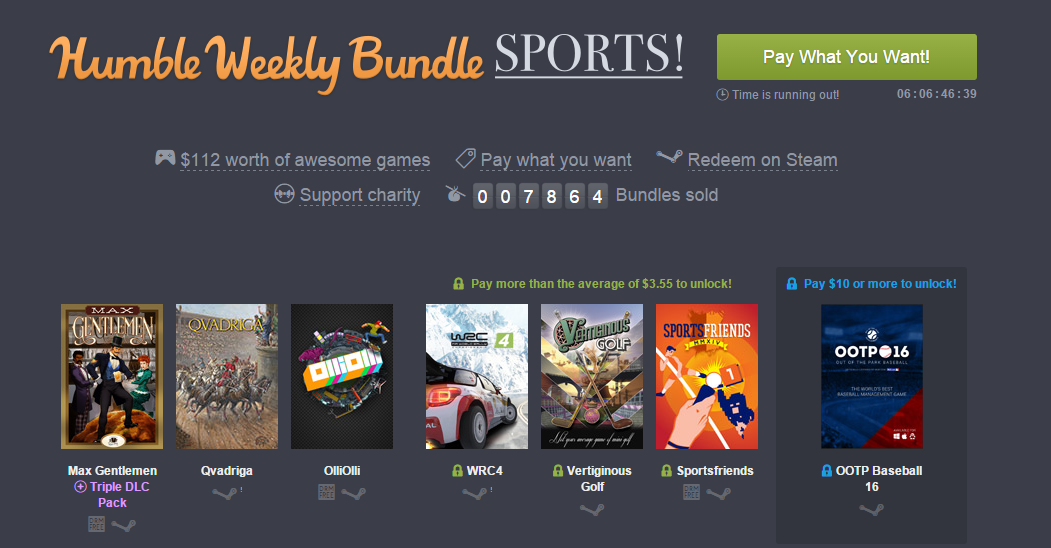 The latest Humble Bundle is all about sports, both fake and real.
Humble Sports Bundle is the latest weekly bundle from Humble. At the "pay what you want" level, you get Max Gentlemen Triple DLC Pack, Qvadriga, and the amazing OlliOlli.
If you pay more than the average, currently at $3.55, you get WRC4, Vertiginous Golf, Sportsfriends, as well as the previous tier. Paying over $10 unlocks OOTP Baseball 16.
The bundle is available now and for the next six days. The massive 21-game strong NeoGeo bundle, is also still available.