Humble Racing Bundle includes Dirt Rally, F1 2016, Grid 2 and more from Codemasters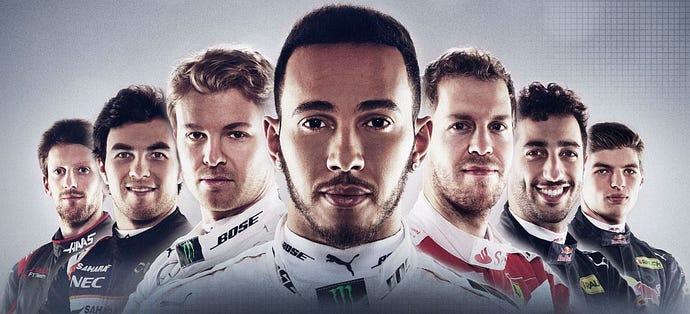 A new Humble Bundle is now available and it's sure to please fans of racing games from Codemasters.
more
For the next 20 days, racing game fans can grab select Codemasters titles and DLC through the Humble Racing Bundle.
Just pay $1 or more and F1 Race Stars, F1 2011, F1 2012, and Toybox Turbos can be yours.
Paying more than the average will unlock Grid 2, F1 2014, F1 2015, F1 Race Stars with the Season Pass, a 60% off coupon for Dirt 4, and a 40% off coupon for F1 2017.
If you already own Dirt 4 or F1 2017, or if you plan on using the discount coupons to purchase either, this tier also comes with three DLC options: the 1988 McLaren MP4/4 Formula 1 car for F1 2017, the Hyundai R5 Rally Car for Dirt 4 and the Dirt 4 Team Booster Pack.
More content will be added to this tier in six days.
Those who pay $15 or more will be handed Micro Machines World Series, F1 2016, F1 2016 Career Booster Pack, Dirt Rally, and the Grid 2 DLC pack All In. Plus, as with the previous tier, more content will be added in six days.
All titles are available for Windows and as it currently stands, eight are playable on Mac and five on Linux.
Head over to the official Humble Bundle site to find out more information on the Humble Racing Bundle.