Horizon Zero Dawn looks gorgeous in new TGS trailer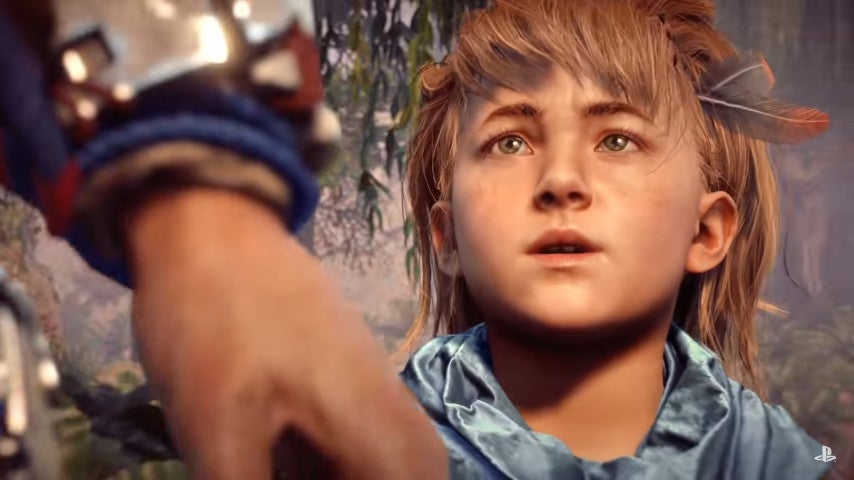 I want to go to there.
Those aboard the Horizon Zero Dawn hype train have been spoiled for choice in recent times, with the game's latest trailer out of the Tokyo Game Show coming hot on the heels of footage of the game running on the PS4 Pro which aired during the PlayStation Meeting just last week.
Any other franchise, and we'd be shouting about trailer fatigue by now. Yet even after all of this footage, Horizon Zero Dawn still somehow manages to remain captivating and utterly mysterious.
Uploaded to the PlayStation Japan YouTube channel earlier today, the trailer offers our first look at the advanced civilisations and technology that were present before the apocalyptic event at the heart of Horizon Zero Dawn's story. The one that changes its world forever, and sees the Machines assume control while nature reclaims its streets and sprawling skyscrapers.
We also catch a glimpse of a much younger Aloy, running and rolling across rocky plains, long before she sets out to discover more about the dangers that have kept her sheltered for so long.
Keep in mind that as it's out of TGS, the trailer above is in Japanese. Though it's still definitely well worth watching, even if just for the pretty moving pictures. We'll be updating this post with the English version if / when it's available.
Horizon Zero Dawn is set for release on March 1, 2017 in Europe, March 3 in the UK, and February 28 in the US.