Heliborne, The Golf Club 2019, Memories of Mars, more free to play on Steam this weekend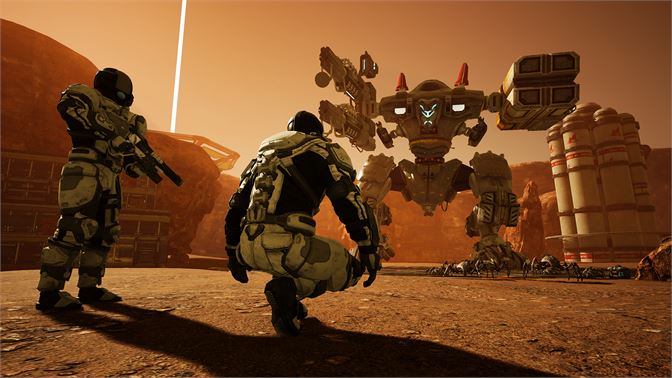 There are a few games you can play this weekend for free on Steam.
Free play weekends on Steam are available for Heliborne, The Golf Club 2019, Marble Skies, and Memories of Mars. You can also download and keep Showdown Bandit for free now through June 1.
Memories of Mars is free to play until tomorrow, so if you want in on it, best hurry. The game is an open-world survival game set on an abandoned mining operation on Mars. Here, you will explore the planet, build a habitable homestead, fight off enemies, deal with extreme conditions, and clone survivors. It is also on sale for 50% off.
In Heliborne, you will fly classic machines of the 1950s to modern gunships. You can play missions with friends and compete with other players in various multiplayer modes. You will also take to the battlefield to support the movement of ground forces that fortify positions and create supply lines. The game is also on sale for 66% off.
The Golf Clubs 2019 is free to play for the next week and is one sale for 70% off. Featuring PGA Career mode, you will play on courses like TPC Boston, TPC Sawgrass, and more. You can participate in events such as the Shriners Hospitals for Children Open, the John Deere Classic, and the Waste Management Phoenix Open. The game is the sequel to The Golf Club 2 and comes with new and improved content and features such as a restructured Career mode, sponsors, improved character editor, new and improved online and solo societies, new game modes, and more.
For the next two days, Marble Skies is free to play on Steam and is also 50% off. In the 3D-platformer, you control a marble through various levels and try to get the best time for each one. Complete all the levels on your own time, or challenge others to get on top of the leaderboards. There are 60 base levels and 52 bonus community levels and nine golf levels. Each new level features obstacles and powerups.
Finally, if you are looking for something free to keep, Showdown Bandit can be downloaded for nada until June 1. In the top-down, stealth-action-horror game, a kids show is suddenly canceled and the "studio, props and puppets were left to rot." Somehow, the show lived on and you are in the spotlight, tasked with taking control of the Bandit as you explore the rundown sets of the Showdown Valley kids show.
Thanks, Blue.
https://www.youtube.com/watch?v=v_2edTw7uTw