Guided Fate Paradox sequel receives new character details & screens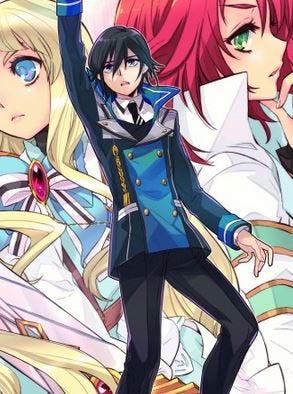 Guided Fate Paradox sequel - breathe - Kamisama to Unmei Kakusei no Kurosuteze, or, The Cross-Thesis of the Awakening of God and Destiny, has a very long name. It's also received fresh character details and screens out of Japan.
We recently reported that game will hit PS3 in Japan on July 24, along with other new information.
DualShockers reports that protagonist Shin Kamikaze is a quiet anti-social kid who express distrust. He believes that "people are living by taking advantage of others," that is, until he is killed by a demon then revived by god while walking home from school one day. Wait, what?
So begins a similar dungeon-crawling jaunt that sees Shin and his two female angelic companions battling demons in 3D worlds filled with traps, and occasionally, randomly spawning high-power enemies. Shin can fight back with his 'God Translocation' skill, which sees him using power from within to lay down the hurt, along with his Fate Awakening Crystal.
Here are the screens: