GTA Online: watch live gameplay of new top down mode Tiny Racers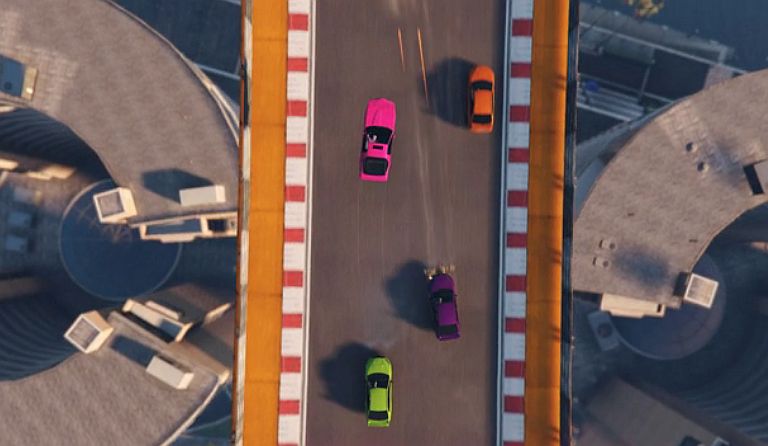 New adversary mode goes live today.

Want to watch gameplay of new GTA Online mode Tiny Racers? You're in luck!
Tiny Racers is a new adversary mode that goes live in GTA Online in a couple of hours - we'll update you as soon as it's available.
Reminiscent of early GTA Games and classics like Micro Machines, you'll race mini vehicles across stunt tracks.
Players are armed with a bunch of power-ups and if you drop too far behind and off the screen you'll blow up. Boom.
We'll see you online.