GTA Online's Tiny Racers is a retro-inspired stunt racing mode with a top-down view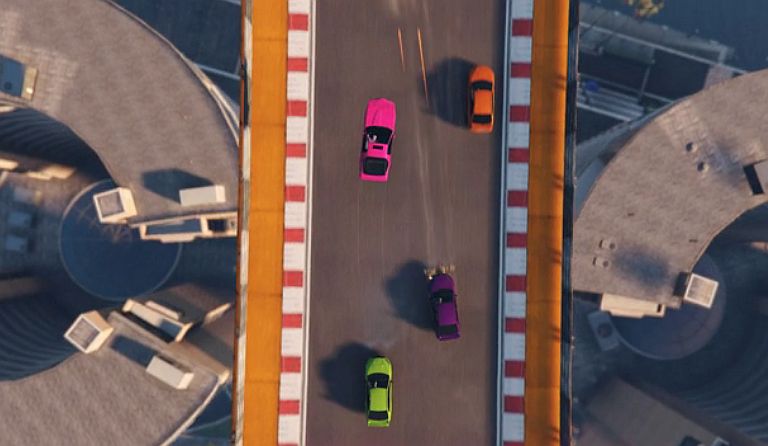 A new mode is coming to Grand Theft Auto Online next week, and it's a nice nod to the original GTA games as it features a top-down view.
Called Tiny Racers, the retro-inspired stunt racing mode in GTA Online looks very similar to the standard viewpoint from GTA 1 and GTA 2.
As you can see in the video above, it has an arcade feel to it with vehicles reminiscent of Micro Machines or even Matchbox cars if you're going for tiny references. It also appears to have some rather precarious tracks. Still, it looks rather fun.
In other GTA Online news, there are some 420 discounts and bonuses available today only.
Players can earn some extra "green" via The Open Road with 50% off Weed Farm Businesses and Business Upgrades. All Weed sales from the player's business will also earn 50% more profits.
LS Customs is also offering 50% off Green Tire Smoke.
The Tiny Racers mode will go live for GTA Online players April 25.