GTA 5's Michael: "I know nothing" about single-player DLC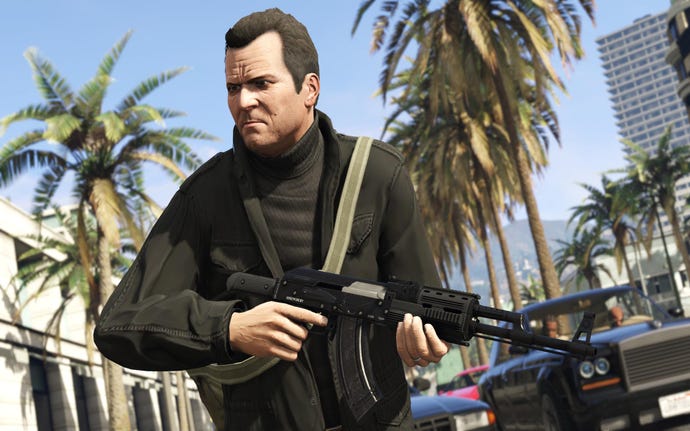 Actor who plays GTA 5's Michael De Santa not aware of any new single-player content.

The actor who plays GTA 5's Michael De Santa has said he has no knowledge of single player DLC for the game.
The rumour mills went ballistic again last week after Shawn Fonteno - who plays Franklin in the game - posted a picture of himself in a motion capture suit in front of a bunch of Rockstar Games posters.
Now Ned Luke, the man behind GTA's De Santa, has said that he's not aware that any single-player DLC exists, or if it does, whether it would even be released.
"EVERYBODY wants single player DLC… I know NOTHING about that," he said via Facebook. "Don't know when it's gonna happen or even IF it's gonna happen."
"But I do know the boyz are gonna try to get out to some conventions this year so we can finally meet so many of our fans that we have been unable to meet in the past."
Rockstar said last year that "all key members" of the GTA 5 team are now working on GTA Online content, pretty much confirming that single-player DLC plans have been shelved.
It's likely that Fonteno has worked on some extra GTA content, but whether or not Rockstar will work that into a full release is unclear.
It may be content scheduled for release in GTA Online rather than single-player DLC. The recent Lowriders update featured the return of Lamar Davis from the main game, dishing out a handful of new missions in the multiplayer world.