GOG Big Winter sale finale - all 24 bundles back for 48 hours up to 85% off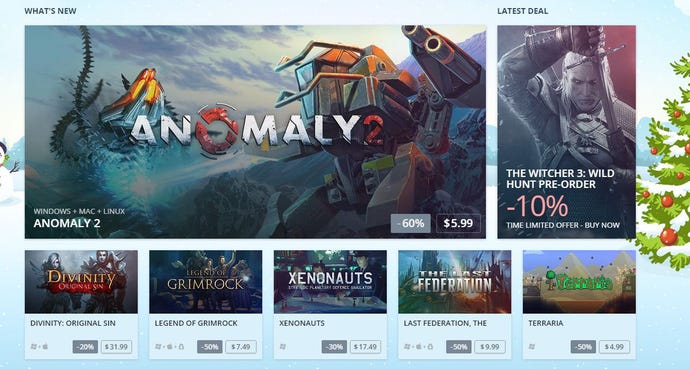 The GOG Big Winter Sale is coming to a close, and to celebrate, the firm has made all 24 bundles available once more for 48 hours.
The 24 bundles total 100 games and you can even save up to 85% off on some.
More flash sales will go live, one of which is 33% off Divinity: Original Sin.
You can also grab the entire Anomaly series at 80% off and there's the Sid Meier's Pack for 80% off, the City Builder series for 80% off, the S.T.A.L.K.E.R. trilogy at 75% and The Gamers for 75% off.
Miss out on the previous two Witcher games but plan on buying The Witcher 3? For $4.48 you can grab The Witcher Tag Team bundle for $4.48. It comes with The Witcher: Enhanced Edition and The Witcher 2: Assassins of Kings.
For $21.10 you can also grab the Ultimate D&D Collection which comes Baldur's Gate: The Original Saga, Baldur's Gate 2, Planescape Torment, Neverwinter Nights Diamond, Neverwinter Nights Complete, Icewind Dale Complete, Icewind Dale 2 Complete, Temple of Elemental Evil, Forgotten Realms: Demon Stone and D&D: Dragonshard.
If you missed out on one of these bundles over the last two weeks, now's your chance. Again, it all ends in 48 hours so don't miss out.