God of War III: Ultimate Trilogy Edition packaging revealed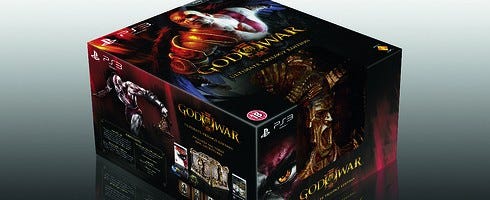 SCEE's revealed the packaging for the Ultimate Trilogy Edition of God of War III.
Sexy, innit.
The package, just to remind you, contains the game, the God of War Collection and many other bonuses. Get more info on it here.
Better hope you have deep pockets, though: it'll set you back £110 in the UK.
GoW III is due out the same week the US gets it, which is March 16. March 19 is the date SCEE is aiming for in the UK, but is unconfirmed at this point.
Thanks, EU PS Blog.