Get to know LawBreakers' minigun-wielding Vanguard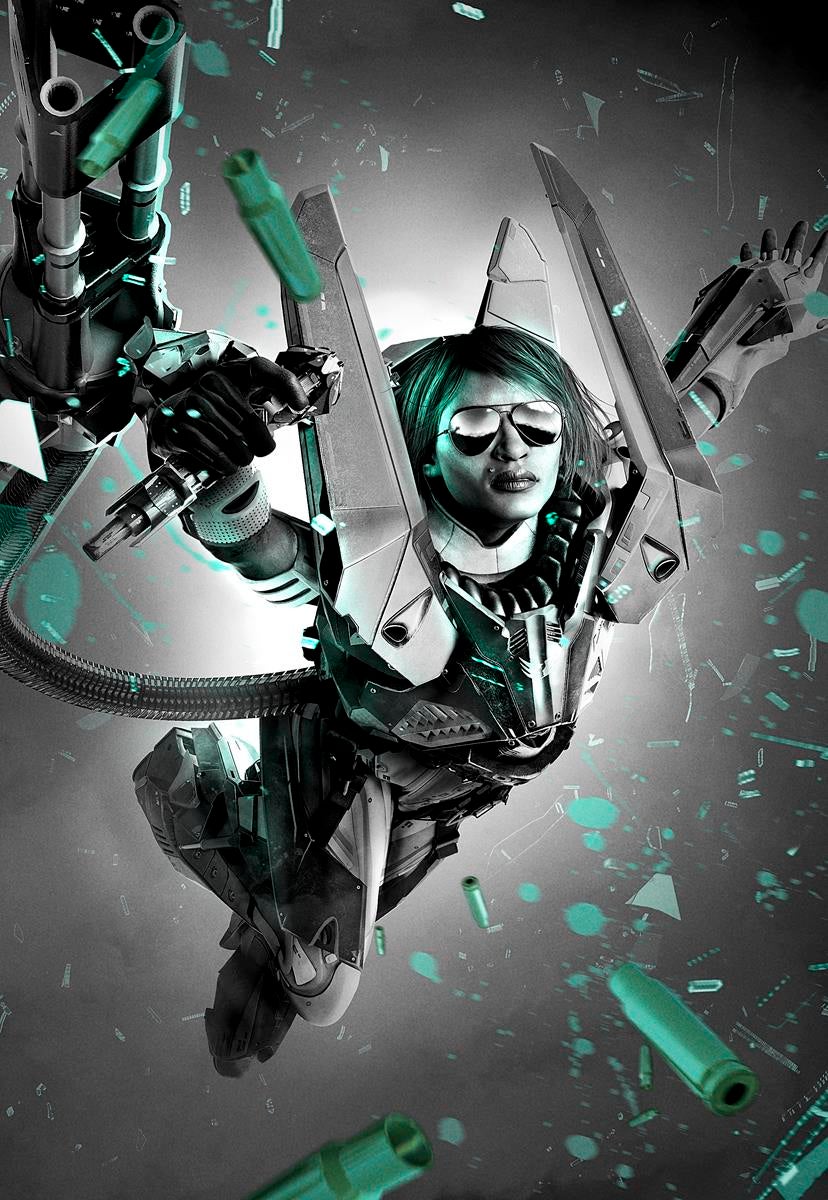 A look at the last class available currently in LawBreakers.
LawbReakers developer Boss Key has once again taken time to detail another one of the game's four classes. Now that we've been acquainted with the Enforcer, Assassin, and the Titan, it's time to meet the Vanguard.
As ever, the studio released two videos for the class. The first, seen above, is a quick and dirty overview of the Vanguard's main abilities, accompanied by a montage of kills and a look at the class for both teams.
The video below goes over some details of how the Vanguard can use her mobility and height advantages in the fight. The Vanguard's main weapon, a minigun called Hydra, can deal massive damage. When used in conjunction with the Pulsar ability (which knocks people back) can quickly disorient and kill enemies.
Although the Vanguard is mobile, she's not as agile as the Assassin. She can, however, use the Starfall ability to float in the air for a second and come crashing down, which works great when defending against the Assassin's grapple.
As an added bonus, the Vanguard's chunky look always takes players by surprise when they realise how quick and mobile she can be, despite having the appearance of a heavier class.
If you're still looking to get into the LawBreakers alpha, be sure to register your details through the link for a chance to get an invite. There aren't many opportunities left, though, as the game prepares for an Early Access launch.