Germans grab GT5 demo, take big screens and video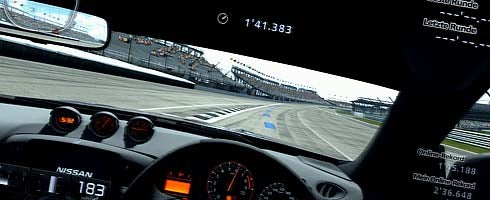 VideoGamesZone.de's posted up 1080p screens and HD video from the imminent GT5 Academy Time Trial track. Take a look.
The track's going to be available for download on December 17.
Truth be told, there's not a huge amount to look at here. Unless what you want to look at is a track and a car.
GT5's out next year.