Fire Emblem Echoes for 3DS, Fire Emblem Warriors for New 3DS and Switch, and Fire Emblem Heroes for mobile all releasing this year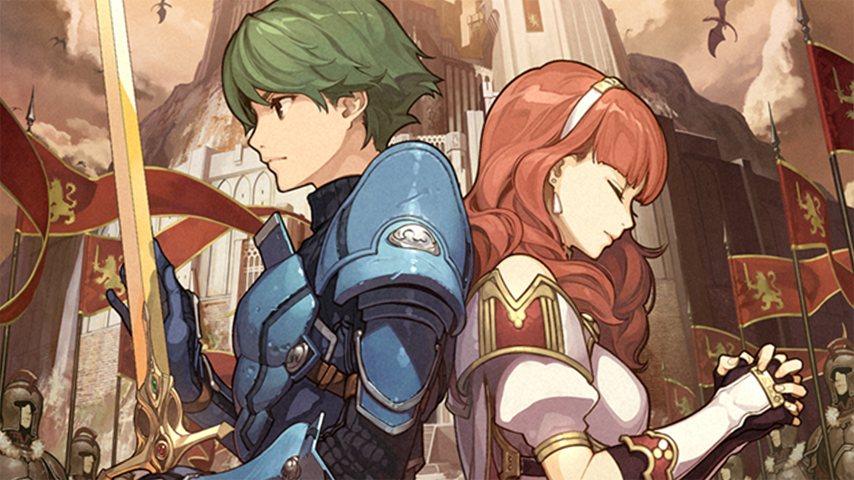 2017 is the year of Fire Emblem, apparently.
Fire Emblem was front and centre at a dedicated Nintendo Direct today. There were four major announcements, so let's run through them in chronological order.
First off the bat is Fire Emblem Heroes, coming to Android via Google Play on February 2, although pre-registration begins January 19. It's coming to iOS soon, but has not been dated.
The free-to-play app has players in the role of summoners, calling up heroes from the whole history of the Fire Emblem games to engage in strategic battle. All heroes will be rendered with hand-drawn art, with new voice work.
You can use touch-drag or more traditional controls, and although maps have been designed to fit smartphone screens, you'll need to be tactical and leverage terrain to achieve victory. Enemy attributes and the weapon triangle are key, and you can visit the Training Tower to level up if you struggle with the difficulty of the main quest.
Keen? You can begin your Fire Emblem Heroes journey today by voting on characters to appear in the game's first major event. Check out the first trailer and opening movie below.
Next up is Fire Emblem Echoes: Shadows of Valentia, releasing for 3DS May 19. This isn't an entirely new game, but is a re-imagining on Fire Emblem Gaiden - a game many western fans won't have played, as it was Japan exclusive. Released in 1992 as the second entry in the Fire Emblem series, it had a profound influence on what followed.
Built on a larger scale than Gaiden, Fire Emblem Echoes: Shadows of Valentia features dual protagonists Alm and Celica, who will join the Amiibo ranks when the game releases.
Gaiden has been fully updated for this re-release with full voice work, and traditional gameplay has been updated with "a modern twist", which seems to include dungeons.
Now let's talk about Fire Emblem Warriors, which was announced last week. Nintendo didn't have many new details to share, but did say the Koei Tecmo crossover will release in northern autumn for New 3DS and Switch. Check out a new, expanded trailer below.
Finally, a brand new, core Fire Emblem game is coming to Switch in 2018. It'll be the first time a core Fire Emblem game has been developed exclusively for a home console since the Wii. No further details were announed.