Enter The Gungeon free Supply Drop update is live, get the game for half price on Steam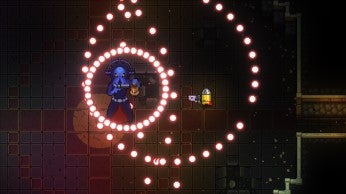 200 new rooms in free DLC; update for PS4 next week.

Enter the Gungeon's Supply Drop update for PC is now live. What are you waiting for? It's free!
The DLC features almost 200 new rooms, a gun that looks like a bullet and shoots guns that shoot bullets, a new boss and some other stuff. For free!
If you don't already own Enter The Gungeon you can make amends for your questionable life choices this weekend by buying it for half price on Steam.
The Supply Drop will release for the PS4 version of Dodge Roll's shooter next week and there's a proper expansion due later this year or early next.
Alright?