Dragon Ball Z: Kakarot preview - the deepest re-telling of Goku's story yet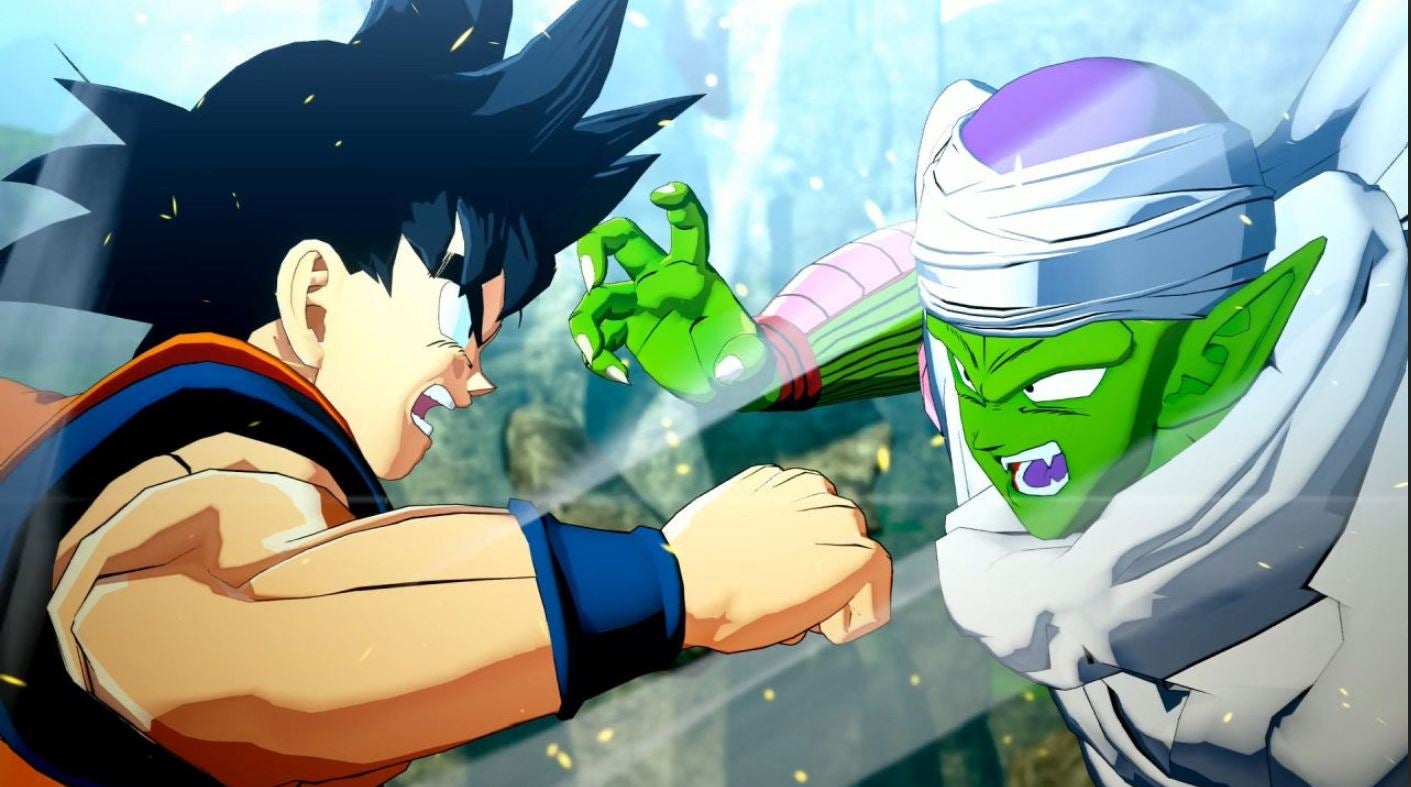 A lot of anime games don't know who they're for.
I understand the difficulty: do you welcome newcomers, assume absolutely no knowledge but risk patronising fans, or Dragonthrow mass appeal into the Shadow Realm and introduce random characters like we're supposed to remember which filler arc they're from?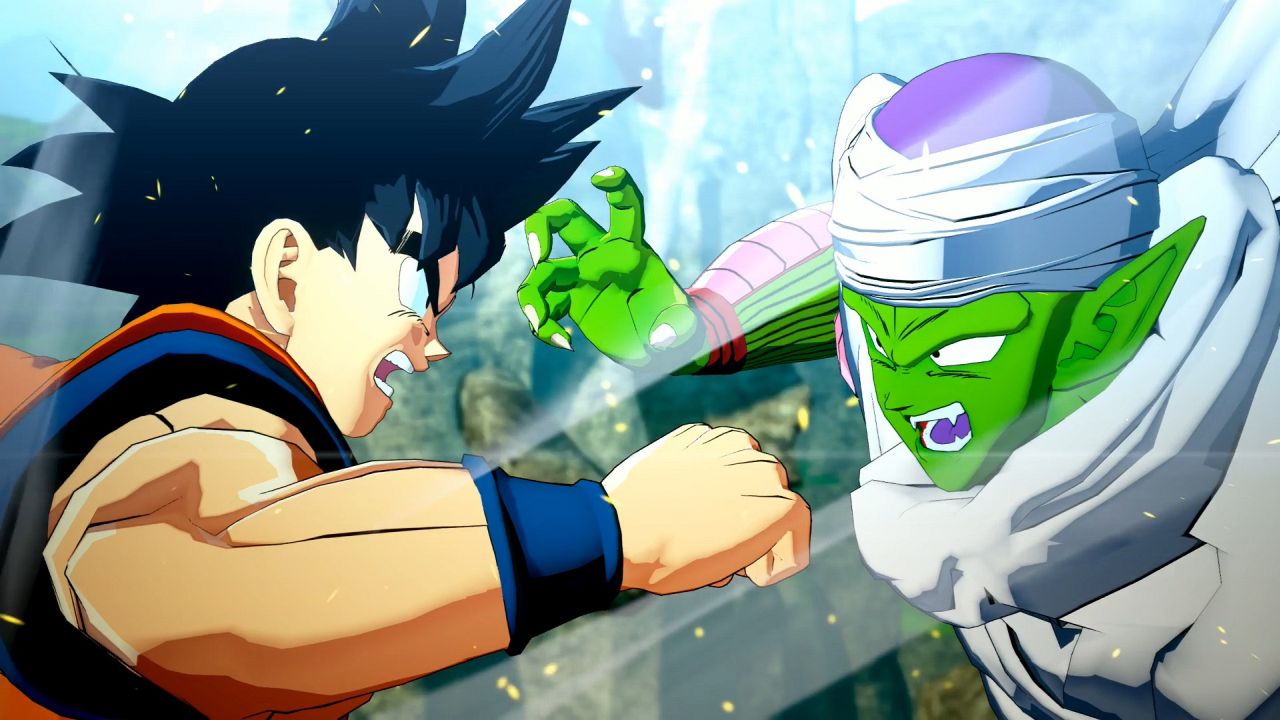 Most of the time, anime games feel the need to doggedly cover all of the bases and half-heartedly re-tell each and every arc from their source material - and it's often my biggest grumble.
Too much story to cover is what leads to the dreary pacing, scrolling text dumps, and endless exposition from near-static character models that so frequently plagues these kind of games.
Yes, I know Naruto is the Konoha Kid. He likes ramen - can we get to the good parts now?
Attempts to side-step this issue with an original story have been mixed. The Dragon Ball Xenoverse series played with the existing canon brilliantly, riffing on classic set-pieces even the most casual of DBZ fans would recognise in a way that's still fresh for obsessives who've seen them a million times. Whereas Jump Force crumbled under the ambition of its own brief, delivering spectacular - if unbalanced - fights, with an incredible roster, but at the expense of its story's presentation.
So I was wary of expecting too much from Dragon Ball Z: Kakarot - CyberConnect2's latest anime action RPG. While it promised a new spin on the nostalgic manga series with open-world elements and more of a role-playing feel, it's still the same Saiyan Saga that's been memed on for more than a decade, still the same Namek saga we've seen before and so on.
DBZ: Kakarot has an answer to this, and it's a good one: it's by far the deepest and most sparkling re-telling of Dragon Ball Z to date.
Next time on Dragon Ball Z
Bandai Namco published Dragon Ball games have long nailed the look of the original manga and anime, and it's immediately apparently here. The vibrant cutscenes are a joy to watch, stuffed with rich colour and crisp character models. And the in-engine conversations are getting better too - there's still some stiff movement when characters change direction, but the idling is a lot less rigid.
This means that - like with Dragon Ball: FighterZ - the action feels really authentic to the Dragon Ball universe, so there are very few complaints there.
In the meaty section that I played from the beginning of the game through the Raditz Saga and Vegeta Saga, it felt like I saw a lot more of the story that I would've in past Dragon Ball games, with very few exposition dumps shoved into text boxes between scenes, and that can only ever be a good thing.
The story progresses linearly through main missions that follow the timeline of the anime, while side stories pop up for you to complete as you move through different areas. These extra missions are where Dragon Ball shows its goofy side, and are where the series' roster of niche characters tend to get their run out.
The first one in the game sends Goku after Master Roshi's 'adult' book collection that's been hidden by Turtle, and the deep cuts just keep coming from there. They're often really simple fetch quests, so could turn into a bit of a grind if interacting with the wider Dragon Ball casts isn't a draw for you, but the rewards tend to be worth it.
This is where one of Dragon Ball Z: Kakarot's central RPG mechanics comes in. While you do earn XP and level up your characters by fighting, meeting people in side quests also yields Spirit Medals, which let you assign that person to a Community.
By placing a Spirit Medal in one of the many different kinds of Community, you build up buffs which affect your party. You can cook meals to raise your stats in battle, so placing Spirit Medals in the Cooking Community, lead by Goku's wife Chi-Chi, makes a meal's effects last longer. While Goku heads up the Z Fighters Community, where investing Medals ups your attack power.
Different characters' Spirit Medals are better suited to a specific Community, and you level up their effectiveness by giving them gifts you collect on your travels. It's a fun system that gives some customizability to your playstyle, as well as a good incentive to scour the world for people to meet.
Peaceful World
And you'll need an incentive, because unfortunately, the much mooted open-world elements of Dragon Ball Z: Kakarot look to be its weakest part.
While the environments are big enough and look good generally, they feel sparse and barren of meaningful activity. Aside from a few random enemies to batter, you're mostly flying around collecting Z Orbs - which are an upgrade material you use to improve your skills and special moves.
There's not much to flying other than moving up and down in the air though, so you end up trundling about a pretty benign spaces, slowly collecting floating orbs without much driving you to do so. When so much of Dragon Ball Z: Kakarot is about faithfully recreating the expanded universe of the anime, the plodding collect-a-thon just doesn't feel like it fits.
There are things like fishing mini-games dotted around for you to collect ingredients, and this might be more of an issue in the areas I was shown, but if you were expecting to dash about finding new and interesting distractions and activities organically then you're going to be disappointed.
Super Saiyan Party
Over the course of Dragon Ball Z: Kakarot, major characters come in and out of your party - obviously Goku is the main man, but I also played as Piccolo and Kid Gohan, and we've seen footage of Vegeta at TGS. They feel largely the same in terms of movement and close-combat fighting style, but are differentiated by their signature special moves, which work a lot like they did in Xenoverse.
Melee attacks are limited to one button - Circle on PS4 - with standard Ki blasts on Square and dodge on X. The left shoulder buttons are your super modifiers, turning face button inputs into specials, and dodges into a teleportation maneuver that lands you right behind an opponent, ready to attack. Your right shoulder button deploys support characters who can tank a hit for you, break up an enemy's combo, or help to recharge your Ki.
It's a simple, if repetitive, system where a lot of the strategy comes from stringing long combos of light attacks together, before anticipating enemy attacks to open up a line-of-sight for your supers.
Mashing one button obviously has the potential to get old pretty quickly, but it might be that there's enough intrigue in the story scenarios to stop boredom from setting in. On top of that you have the character switches and customizability of supers and supports to play with as you progressively power up your heroes, so it's not like you're stuck with one skill set for the whole duration.
Genuinely, Dragon Ball Z: Kakarot looks like it's getting closer to the dream Dragon Ball game. It looks fantastic, and has managed to squeeze so many great stylistic nods to the original anime into the package. However, it still feels a bit limited, clunky, and slow in places, even though there are a lot of deeper systems and more character variety and customisation in there to even it out.
Dragon Ball Z: Kakarot is set for release on PC via Steam, PS4, and Xbox One on January 17, 2020.