The Division 2 best builds - Get Raid ready with these top tier sets for every playstyle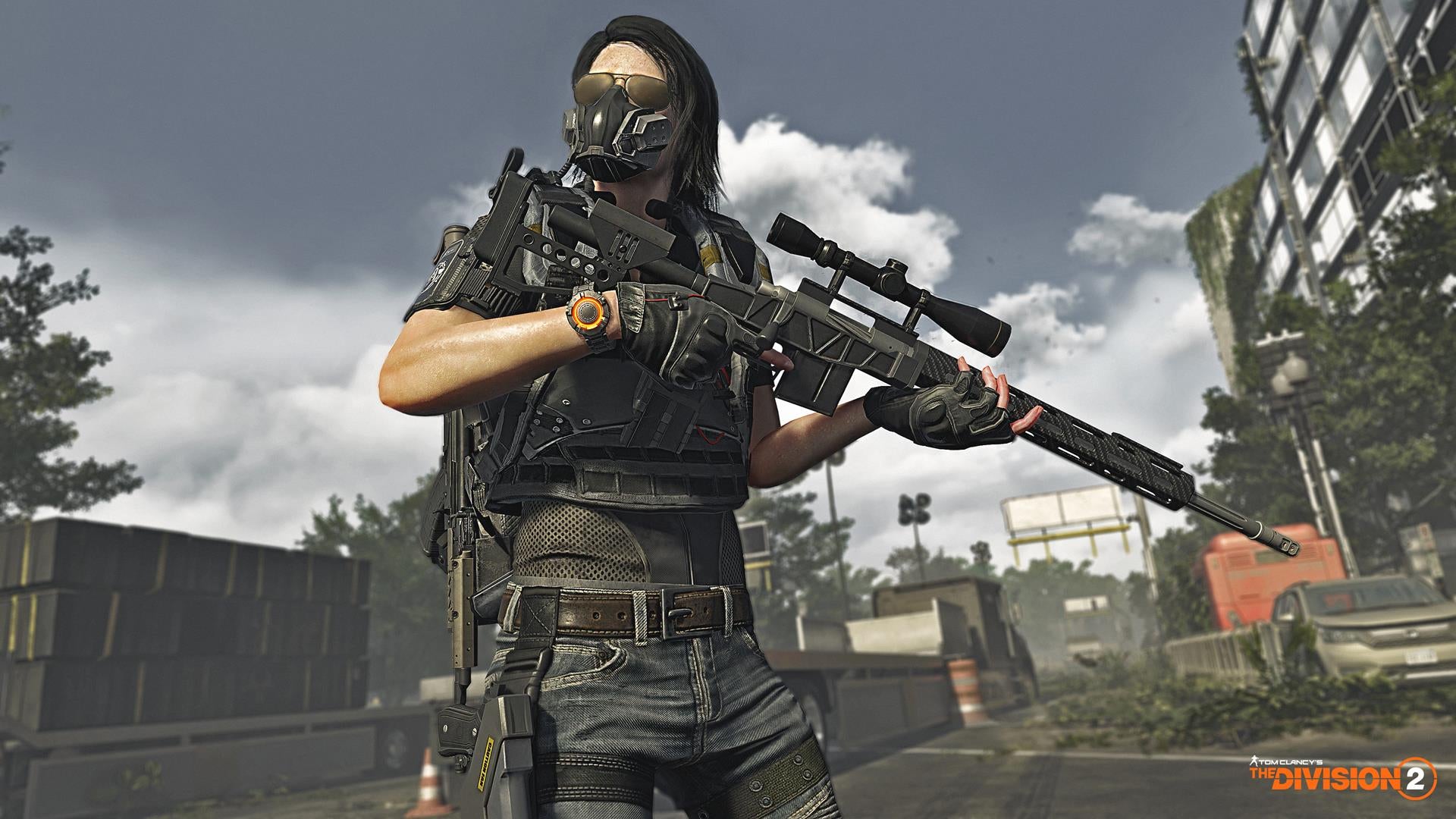 Jumping back into saving D.C during this free weekend?
The Division 2 has been out in the wild for a while now, and the best builds are starting to emerge. We've rounded up a few from our friends over at Arekkz gaming, focusing on a couple of different playstyles.
Now the raid is unlocked, you'll be wanting to spec out the best raid build too.
If you think your set-up is better, let everyone know in the comments!
The best builds in The Division 2
Before you can really start to get into the meat of The Division 2's metagame and optimise your build for raids and high end play, you need to raise your Gear Score as high as possible. This way you're "raid ready" and equipped to face the toughest enemies the game has to offer.
The best way to hit the max Gear Score is to continuously farm the Occupied Dark Zone for high-end loot, as well as exotics. As explained in the video, your best bet is to repeat Landmarks in the Occupied Dark Zone, which your you many chances at grabbing top tier loot.
When you're farming in this way, try to equip your highest Gear Score items, since this gives you the best chance for higher scored loot to drop.
Once you've got a decent set-up at level 500, now's the time to focus on min-maxing your build.
Using the Recalibration Station you can improve your gear and brand sets past the soft cap of 500, so keep rerolling your best stuff until it's the best it can be.
2 million damage Marksman SVD build
This PvE build deals a ridiculous amount of damage to elites, which can melt some of the Division 2's toughest enemies.
The primary weapon for this build is a Paratrooper SVD with the Talents, Ranger, Accurate, and Stop, Drop, and Roll. Ranger deals an extra 2% damage for every 5 meters you are away from a target, while Accurate is a basic 15% buff to accuracy, and Stop, Drop, and Roll removes a status effect from your character if you roll once every 60 seconds.
As for mods, use the EXPS3 Holo Sight for +8% damage to Elites, the Study Marksman Mag, a Vertical Grip, and a Flash Hider 7.62.
In the secondary slot, use an exotic weapon with the Holster Talent "Brutality", like Ruthless. This gives your shots a 5% chance to deal an extra 20% of damage as explosive damage.
Use the Sharpshooter Specialization with the One in the Head skill at tier 5, and This is my Rifle skill at tier 3. You can also use the Demolitionist Specialization because of the explosive damage buffs.
For your gear, you want to roll for the offensive attribute "Damage to Elites", "Weapon Damage", and Marksman Rifle damage. The Talents you want to try for are "Hard Hitting", which deals a further 15% extra damage to Elites, and "Devastating" which grants an extra 5% weapon damage.
The brand sets bonuses to look out for are 3/3 Airaldi Holdings for +10% Accuracy, Headshot Damage, and Marksman Rifle Damage, one Douglas and Harding for the Accuracy, and one Wyvern Wear for Critical Damage.
5 Million Damage sniper build
If you thought that 2 million was high enough, there's an even stronger build out there that makes more sacrifices but really ramps up the punishment.
The rundown of this one comes from YouTuber widdz, who uses the Nemesis exotic sniper.
First up, use the Sharpshooter Specialization with the same perks as above.
As for gear, he uses one Murakami Industries piece for a small health buff, but with a high Damage to Elites offensive attribute and Hard Hitting Talent.
Then he uses a Fenris Chestpiece because it can have both an active and passive Talent - this has Hard Hitting and Unstoppable Force, which grants extra weapon damage after killing an enemy based on your max armour.
To make the most of this he uses a set of Gila Guard Kneepads with the Hard Hitting Talent for the 5% buff to total armour.
The rest of the build is made up of three Airaldi Holdings pieces with the Talents Hard Hitting and Devastating. Look out for Marksman damage and weapon damage attributes on these items.
High Damage Explosive LMG build
This PvE build is made around the "On the Ropes" Active Talent, which is on the Wyvern Wear backpack. On the Ropes increases your Weapon Damage by 25% when all of your skills are on cooldown, a huge buff which you can make full use of with a fast-firing high damage LMG.
On your gear you want to look for the Hard Hitting and Destructive Talents, and you need seven Utility attributes to activate On the Ropes.
For the primary, try a high damage M60, while using either Ruthless or Merciless as the secondary for the Brutality Holster Talent.
As for brands, try three pieces of Wyvern Wear for Critical Hit Damage, Drone Skill Power, and Critical Hit Chance. Then choose one piece of Airaldi Holdings for the Accuracy, one piece of China Light Industries for the Explosive Damage, then one Petrov Defence Group for the LMG Damage.
The skills used were the Stinger Hive because of its short duration and the Fixer Drone, because you can use it to heal quickly then cancel it for a long cooldown.
One shot Grenades Division 2 build
This build is similar to the last one, but is based on the Demolitionist skill tree and focuses on the M32A1 Grenade Launcher and your regular concussion grenades more than other weapons and armour sets. It can absolutely melt people in PvP, so can be a great addition to any squad.
To main this build you need to collect gear pieces with the "Destructive" Talent, which you can roll on equipment pieces in all six slots. This gives you +20% explosive damage, which as you'd expect, really adds up when you have it on five pieces of armour.
Other Talents that you want to look out for are "Mad Bomber" which increases your grenade radius by 150%, another hugely useful upgrade, and "To Order", which lets you cook grenades by holding the fire button. The latter is useful because it can help you to account for enemy repositioning rather than having to always lead your shots.
As part of this build as well, it's worthwhile to look for a piece of China Light Industries gear - which gives you a further 10% buff to explosive damage - and a Petrov Defence Group piece which gives you +10% LMG damage.
In your primary slot, look for a high damage M60 or similar LMG which has a large magazine size. Then in your secondary slot equip the Ruthless or Merciless Exotic AR with the "Brutality" Talent, which gives your shots a 5% chance of dealing an extra 20% of its base damage as explosive damage.
On your Demolitionist skill tree, you want to make sure that Explosive Ordinance and Onslaught are tier 3, and you have Braced for Impact.
A combination of all of these factors means that your concussion grenades - as well as your grenade launcher - can one-shot just about anything and anyone in PVP, and you can deal huge amounts of damage in general.
And that's it! If you're looking for the best skills, how to get The Chatter Box SMG and Nemesis sniper rifle, then check out our ultimate The Division 2 guide.