Destiny: here's the PlayStation-exclusive content coming with the April update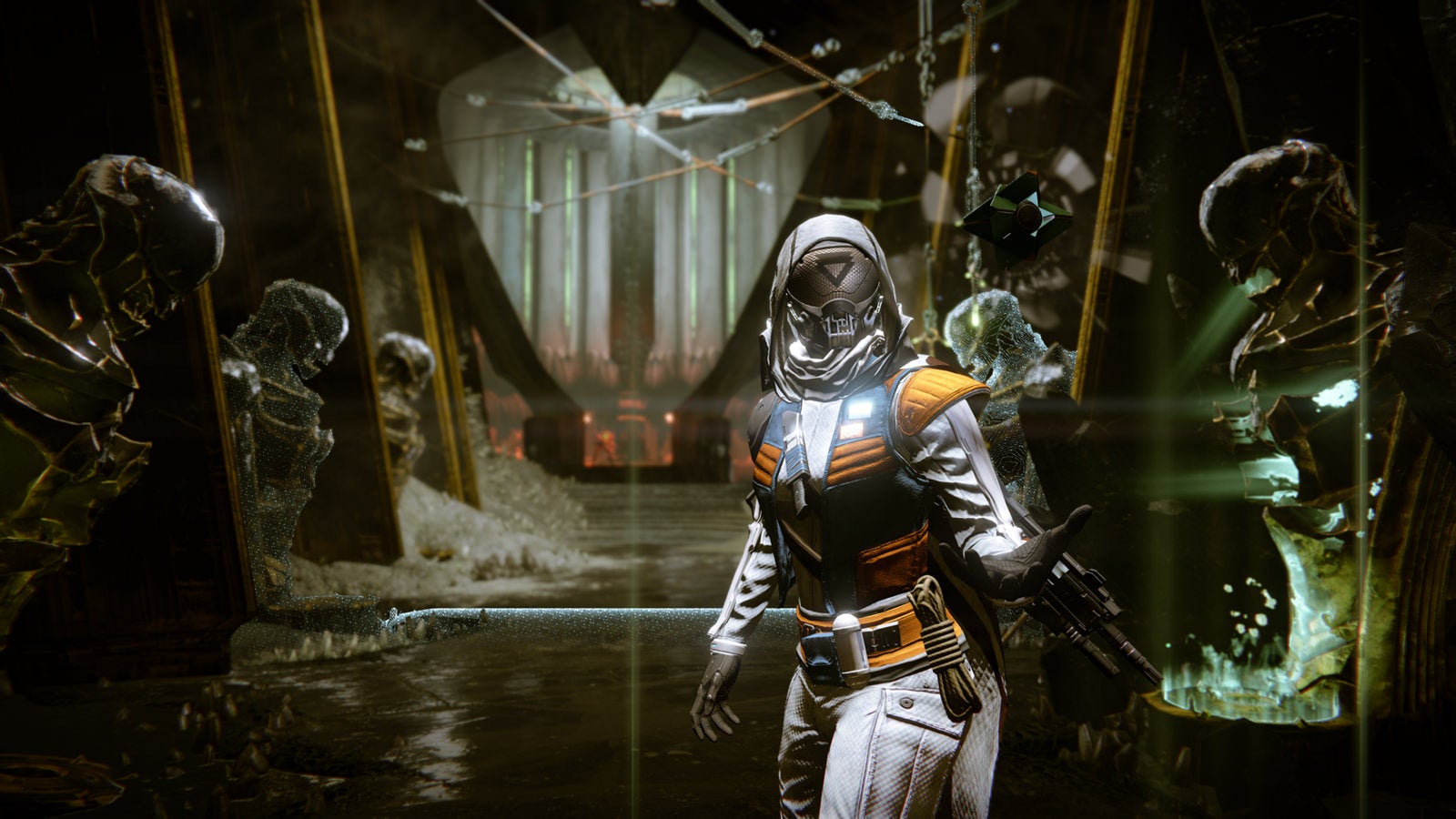 When the first details of the April update for Destiny: The Taken King were announced, it was revealed PlayStation-exclusive content would be included. Today, Sony has dropped details on what players can expect.
Exotic Sniper Rifle: Zen Meteor
This weapon can be obtained when the player decrypts Exotic or Legendary Engrams or through other sources of Year-Two Exotics.
The Zen Meteor also has its own special perks:
Dynamite: Grants explosive rounds with rapid kills with every round in the clip load an extra, higher-damage round for five seconds.
Laser Beam: the extra round from Dynamite will cause a really large explosion.
Sparrow: Velumbra
PlayStation 3 and PS4 players will also net the exclusive Velumbra Sparrow. It is granted upon completing the mission Fight Fire with Fire which appears to be part of the PlayStation-exclusive Essence of Darkness Quest, if I'm reading the PS Blog correctly. Images for Essence of Darkness Quest are posted at the bottom of the page.
Hunters, Warlocks and Titans can also earn new, exclusive armor sets. Each of the following will be obtained when players decrypt Sublime Engrams.
Warlock Armor: Barkhan Dune I
Hunter Armor: Long Tomorrow 9G
Titan Armor: Jovian Guard
Destiny's April update launches next week on the 12th, and we've compiled everything you need to know about it though here.
Essence of Darkness and Zen Meteor in Action
Armor Screenshot Galleries