Destiny 2 live-action trailer features Cayde-6 giving Guardians a little pep talk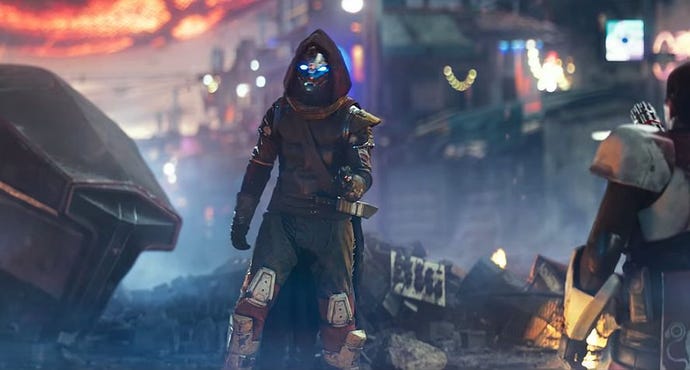 As promised, Bungie has released a live-action trailer for Destiny 2.
In the live-action trailer for Destiny 2, Cayde-6 informs three Guardians that everything they love about Earth is gone. Even puppies.
Everything, that is, except for the Last City; however, Ghaul wants to wipe it off the face of the earth as well.
What a jerk.
Those who have pre-ordered Destiny 2 on PS4 can now pre-load the game and start playing at 9pm Pacific, 12am Eastern on September 5 and September 6, respectively.
Pre-loading on Xbox One has been available since last week, and as far as jumping into the game, Bungie said it would have staggered midnight releases on "all consoles".
Prepare yourselves then, because release is only six days out, and you can do just that by giving our guide the once over. It should help get you started, especially if you're new to the franchise.
Destiny 2 releases next week on PS4 and Xbox One and will arrive on PC October 24. The open PC beta ends today.