This is our first look at Dark Souls Remastered on PS4
The first screenshots of Dark Souls Remastered sadly come in the form of magazine scans, but they do show improvements over the original game.
Dark Souls Remastered was announced in January for Nintendo Switch, as well as PC, PS4, and Xbox One.
The two versions should be different, with the PC and home consoles promising 4K resolutions and 60fps, compared to the Switch's 30fps. We got our first glimpse at the Switch version in action during a recent Nintendo Direct, but we have yet to see anything from PC, PS4 or Xbox One.
It's about time we had, too, seeing as From Software is gearing up for a network test (beta) soon, and the game is out in just two months.
Unfortunately, while we do get our first look at the upgraded version in new screenshots, the form is not ideal. That's because they're magazine scans, sourced from Famitsu weekly. Scans usually leave a lot to be desired, and this is no exception.
But, as you're about to see, the improvements in lighting are clear. From Software PR manager Yasuhiro Kitao revealed on Twitter that these are first PS4 screenshots, and you can see high-resolution captures below by WCCFtech.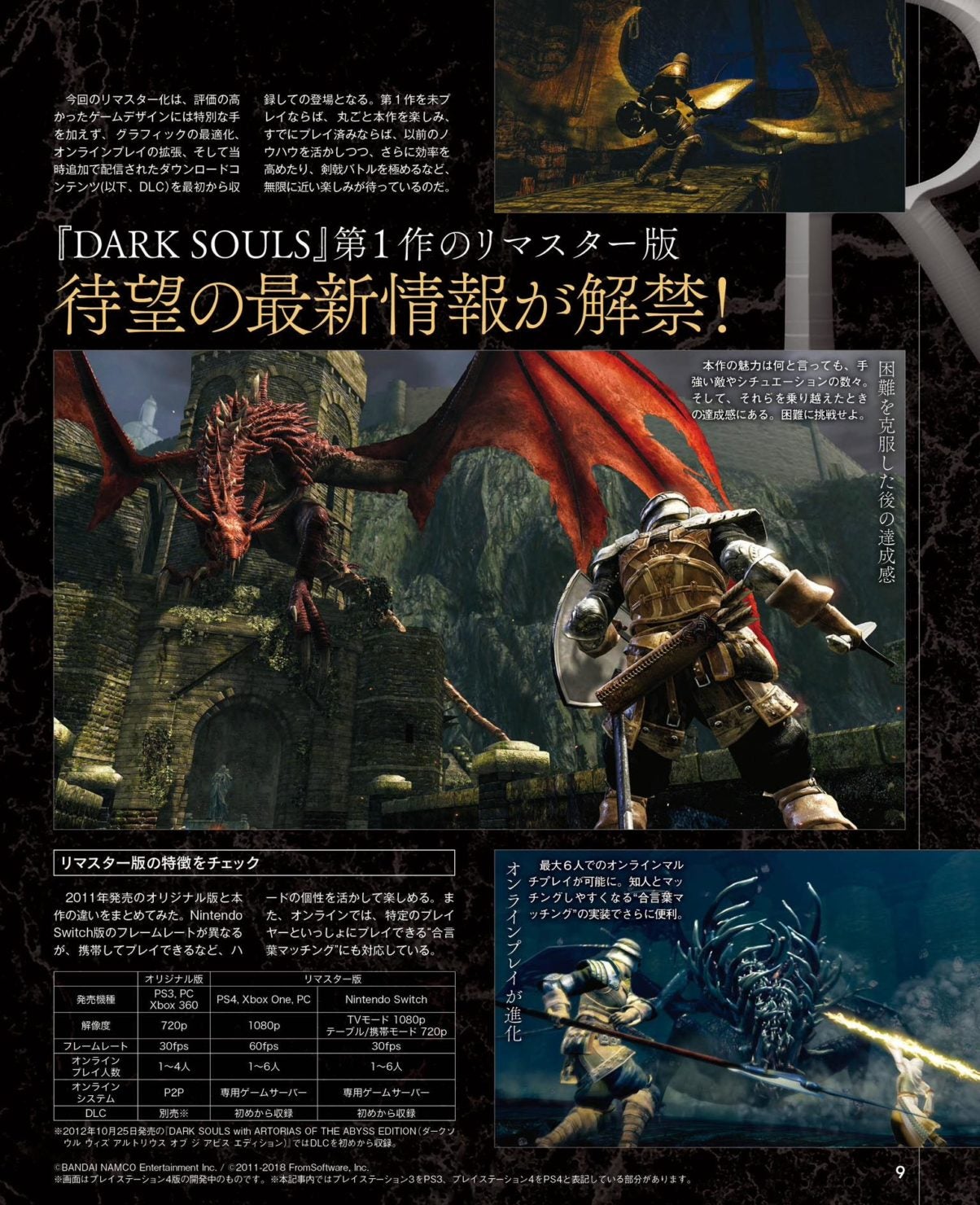 The upgraded lighting and textures are clear in the fight in Undead Asylum, and Undead Burg in particular. It'll be interesting to see it in motion, but we can at least rest assured that it's more than just DSFix on PS4.
The scans also feature a specs breakdown that lists PC, PS4, and Xbox One as having 1080p resolution targets, instead of 4K. This could just be an error, though, as Namco previously confirmed 4K support for all three.