Check out the new Mythical Pokemon that's both a Fire and Water type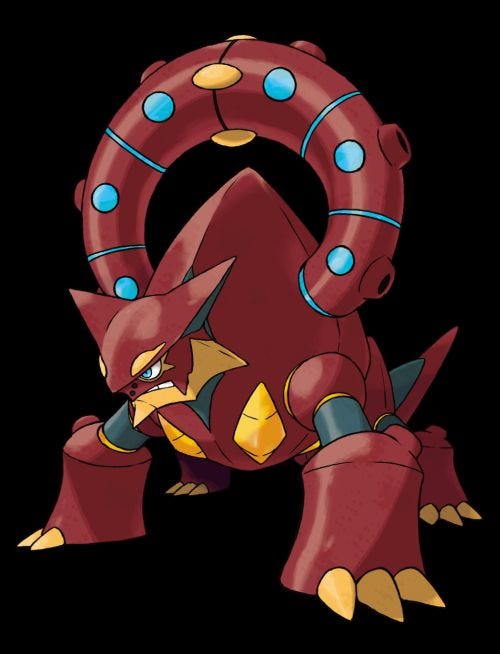 A newly discovered Pokemon has appeared in Pokemon Omega Ruby and Alpha Sapphire as well as Pokemon X and Y.
It's the rare Mythical Pokemon Volcanion, which cannot be found during normal gameplay. It is also both a Fire and Water type, which sounds quite fun.
Volcanion uses both elements to create steam within its body and when expelled, it sends shock waves and scalding steam from the arms on its back.
You can see the Pokemon in action above, and Nintendo says to keep an eye on Pokemon.com and Pokemon social media channels for more information on how to obtain the creature. You can also find out more about Volcanion through the Pokemon ORAS website.
One more thing: Pokemon the Movie: Hoopa and the Clash of Ages will premiere on Cartoon Network this weekend at 6pm ET/PT on Saturday, December 19. Check out the trailer on YouTube.
The prequel, Hoopa: the Mischief Pokémon can be watched on the Pokemon website and through the Pokeon TV app. This should get you caught up on things before the movie premieres.