Call of Duty: WW2's Zombies mode to be officially revealed at Comic-Con 2017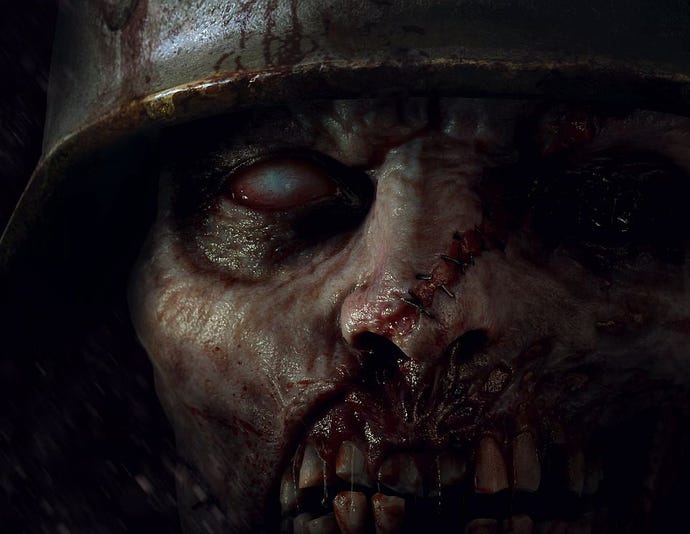 In just two weeks, we're going to find out all about the Zombies mode in Call of Duty: WW2.
Developer Sledgehammer Games has confirmed that the official reveal of the game's Zombies mode will take place at this year's San Diego Comic-Con. More specifically, two weeks from now on Thursday, July 20.
The official Call of Duty Twitter dropped the news earlier, and used a similar poster to the one the studio showed when it first started teasing the mode. It's not clear yet what form this reveal will take, whether it's going to be a livestream or just a trailer, but it's got fans excited nonetheless.
They're coming. Prepare for the world reveal of @SHGames' twisted new vision of Call of Duty zombies at @Comic_Con. #WWIIZombies #SDCC pic.twitter.com/OgBjrqsy4t

— Call of Duty (@CallofDuty) July 5, 2017
This "twisted" new vision for Zombies was touched upon during the game's initial unveiling, with Sledgehammer saying it would be based on historical events, suggesting a more intricate story than this mode had typically seen.
Remember, many of the makers of Call of Duty: WW2 also worked on Dead Space, so they know a thing or two about horror. This new take on Zombies could be bigger than we anticipate, and we'll just have to wait to find out.
Call of Duty: WW2 is out November 3 on PC, PS4, and Xbox One.