The Old Hunters provides an origin for one of Bloodborne's best items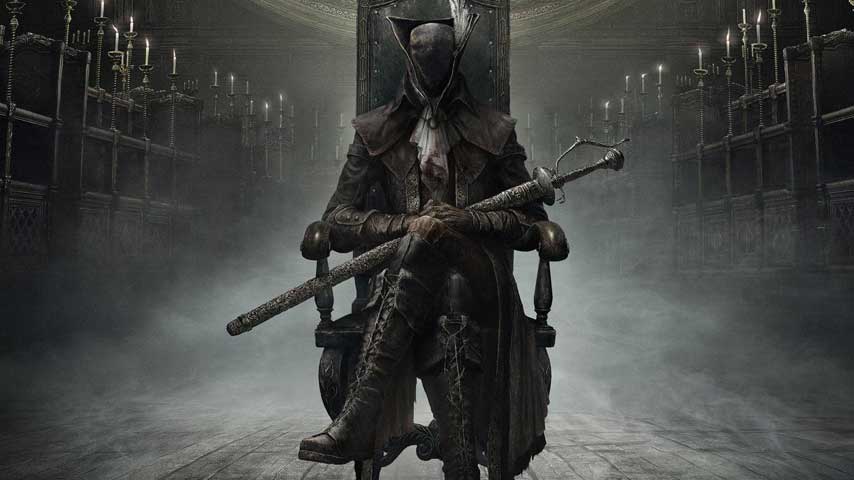 Bloodborne: The Old Hunters may make you feel a little bit squeamish about one of your favourite items. Spoilers follow.
Old Hunter Bone is one of Bloodborne's best items. When used, it allows you to quickstep and roll much more rapidly.
According to the item's in-game description, it is literally "the bone of an old hunter whose name is lost".
"It is said that he was an apprentice to old Gehrman, and a practitioner of the art of Quickening, a technique particular to the first hunters. It is most appropriate that hunters, carriers of the torch who are sustained by the dream, would tease an old art from his remains."
Thanks to The Old Hunters, Bloodborne's recent DLC expansion, we may know who this unnamed hunter is: Lady Maria of the Astral Clocktower, one of the DLC's bosses.
Redditor flamedbaby suggested the connection, pointing out that Maria's quickstep animation is identical to that produced by the Old Hunter Bone, while other quickstepping characters' animations are slightly different.
There's more to it than that; the item was originally found on a grave at the Abandoned Old Workshop. Back at the Hunter's Dream hub, which is a recreation of this location, you use the same grave to enter the Hunter's Nightmare, the first new location added by the DLC. This is also the grave you find the Plain Doll praying at, which makes sense given Maria is believed to be Gehrman's inspiration for the Plain Doll.
Notably, Maria doesn't use an item to trigger this ability, which makes sense if its her own inherent ability in use, as opposed to something external she needs to draw on. Makes that line about "a corpse should be left well alone" even more uncomfortable, doesn't it?
The only counter-argument to this theory anyone has been able to muster is the reference to "he" in the item description, but it's worth noting that the Japanese text doesn't make any gender reference at all. You can get along just fine without pronouns in Japanese, whereas English speakers find it a bit difficult, and that results in this kind of translation error cropping up all the time.
One of Gehrman's apprentices and among the first of the Hunters, Lady Maria is an interesting character. She's voiced by the same actor as the Plain Doll, Evetta Muradasilova, and after Maria's defeat the Plain Doll will reference your battle if you have a chat with her.
You can purchase Maria's Hunter Set after defeating her, and the in-game description appears to confirm the connection between her and the doll, noting that Maria was unaware of Gehrman's "mania" for her.
Also, she has some wicked animations. Here's some battle footage from YouTuber Xplosive Baggins: