EA never forced BioWare to use the Frostbite engine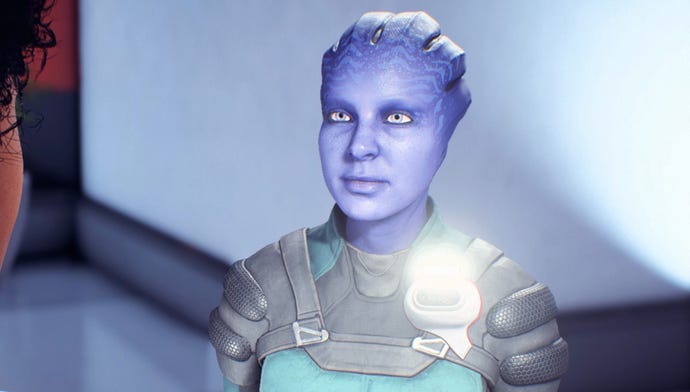 Former BioWare general manager Aaryn Flynn claims it was BioWare's decision to use Frostbite for Mass Effect: Andromeda.
Electronic Arts is often criticized for the poor handling of its many in-house studios, which isn't entirely undeserved. However, perhaps one area that criticism doesn't extend to is the use of Frostbite. In a recent interview, former BioWare general manager Aaryn Flynn explained that the decision to use EA's in-house engine for Dragon Age: Inquisition and Mass Effect: Andromeda was made in-house, not mandated by the publisher.
"It was our decision," Flynn told Kotaku in a recorded interview (summarized via PCGamesN). "We had been wrapping up Mass Effect 3 and we just shipped Dragon Age 2 and we knew that our Eclipse engine, that we shipped DA2 on, wasn't going to cut it for the future iterations of Dragon Age. It couldn't do open world, the renderer wasn't strong enough, those were the two big ones. We thought about multiplayer as well, as Eclipse was single-player only.
"We talked internally about three options. We could have burned down Eclipse and started something new internally, we could have gone with Unreal Engine, or we could have picked Frostbite which had shown some really promising results on the rendering side of things and it was multiplayer enabled."
This was arguably a decision which backfired for Mass Effect: Andromeda. The game's launch version was bogged down with an extensive bug list that soured player interest and probably killed its DLC prospects. Which is a genuine shame, because months of fixes ultimately proved it was a much better game than it had credit for.
When all is said and done, Flynn still believes BioWare made the right decision. "Being part of a community – everybody at EA is on it now – that is powerful, it's a good place to be," he continued. "It's a credit to the Frostbite team how they keep so many diverse titles on one engine, everything from FIFA to Anthem, it's amazing to me."