Battlefield: Hardline PS4 beta starting today, E3 2014 multiplayer footage here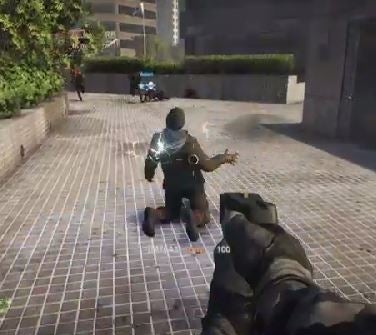 Battlefield: Hardline multiplayer has been shown running at E3 2014, courtesy of Visceral Games. Oh, and the PS4 and PC betas are open now.
The footage above shows off Heist mode, in which a gang of robbers take on a police crew with a range of firearms and vehicles. The players are seen earning ribbons like they would in Battlefield 4.
Eventually, the cops break into the armoured truck they flipped over and steal the loot, before trying to make good their escape. Police in a helicopter give chase and try to stop them. It's all a bit mad.
Of course there is destruction. A big crane topples and smashes through an adjacent building, while a robber suicide drives an oil tanker into a police blockade to ignite it. Someone gets tasered too, it's funny, but not as funny as Syphon Filter's taser.
The trailer is imminent. Stay tuned.