Here's how Warner Bros. plans to fix the PC port of Batman: Arkham Knight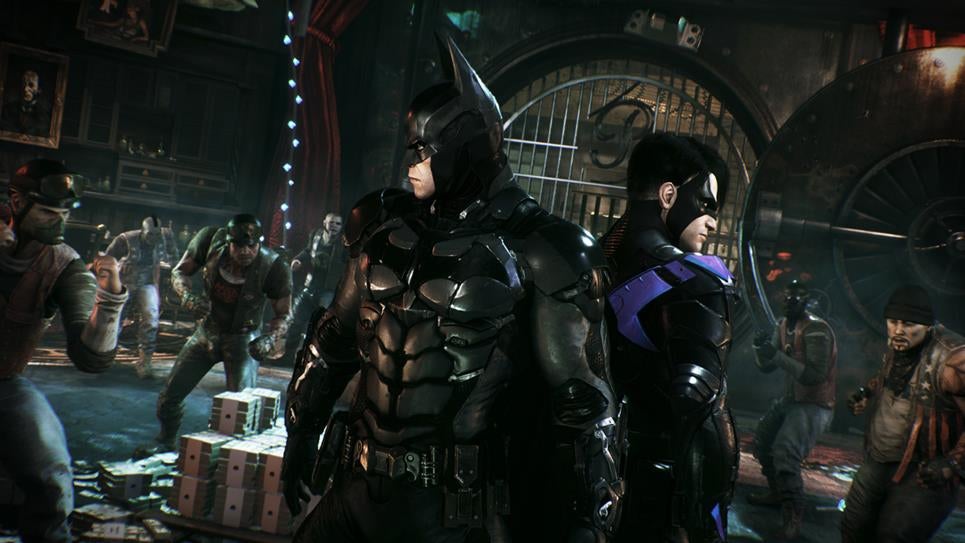 Batman: Arkham Knight publisher Warner Bros. has outlined the list of priority fixes it plans to implement to get the PC version into decent shape.
The PC version of Batman Arkham Knight requires "significant" work, and it will take "some time" to "get the right fixes in place", according to Warner Bros.
Rocksteady Studios is leading a "team of developers and partners", the publisher said, which presumably includes port developer Iron Galaxy as well as Nvidia.
The alliance is "making good progress" on the beleaguered port, apparently, and one interim patch has been released, with some critical fixes. These patches will continue, but according to a Steam Community post, Warner Bros. is focused on delivering the following major fixes before re-releasing the game for purchase on PC:
Support for frame rates above 30FPS in the graphics settings menu
Fix for low resolution texture bug
Improve overall performance and framerate hitches
Add more options to the graphics settings menu
Improvements to hard drive streaming and hitches
Address full screen rendering bug on gaming laptops
Improvements to system memory and VRAM usage
NVIDIA SLI bug fixes
Enabling AMD Crossfire
NVIDIA and AMD updated drivers
Warner Bros. isn't winning any hearts with a couple of shoddy PC ports in a row, but it's great to see it being open and communicative, and taking prompt action, to address its errors.