Assassin's Creed 2015 is called Victory and set in Victorian London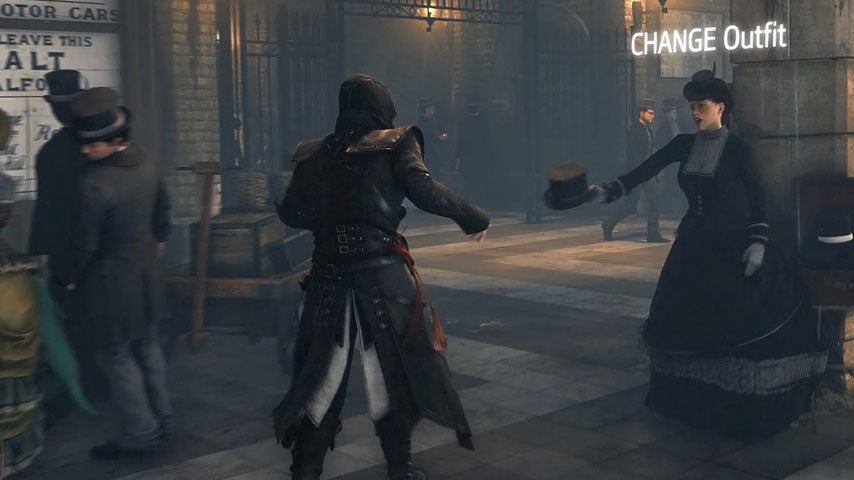 Assassin's Creed: Victory is next year's big release from Ubisoft, taking the series for its first proper look at England, according to leaked development assets.
Next year's Assassin's Creed game is set in Victorian London, according to Kotaku's sources.
Like Unity, Victory is scheduled for PC, PS4 and Xbox One, and as usual will release in northern autumn. The leak suggests there will be no equivalent to Rogue, so PS3 and Xbox 360 owners will be out of luck.
Victory - gosh I hope they change that title - is being developed by Ubisoft Quebec as lead team, although as usual a huge pile of Ubisoft studios will contribute to the game. This is good news, as it means Montreal can have a break and think about how to evolve the franchise.
Kotaku is in possession of a seven minute video of "target gameplay footage" - that usually means a mock-up of what the developer is aiming for, to demonstrate to higher-ups its ideas before they commit heaps of money developing them. The site has taken several screen grabs showing off the video, and described it as even better looking than Unity.
Produced on the series engine, Anvil, the video apparently shows an assassin looking over the alleyways of London before accepting and completing a mission. Some of the most interesting details are that the assassin swaps his hood for a top hat before blending with crowds, that he uses a new tool that looks like a grappling hook, and that it's possible to fight from on top moving vehicles.
Ubisoft has not yet responded to the alleged leak. Kotaku also had intel on Unity on Rogue before announce this year, making the leak particularly credible.
Update: Ubisoft has confirmed the video is a genuine development asset of a game in the works at Ubisoft Quebec.