Assassin's Creed: Ubisoft Montreal getting "more time" for future games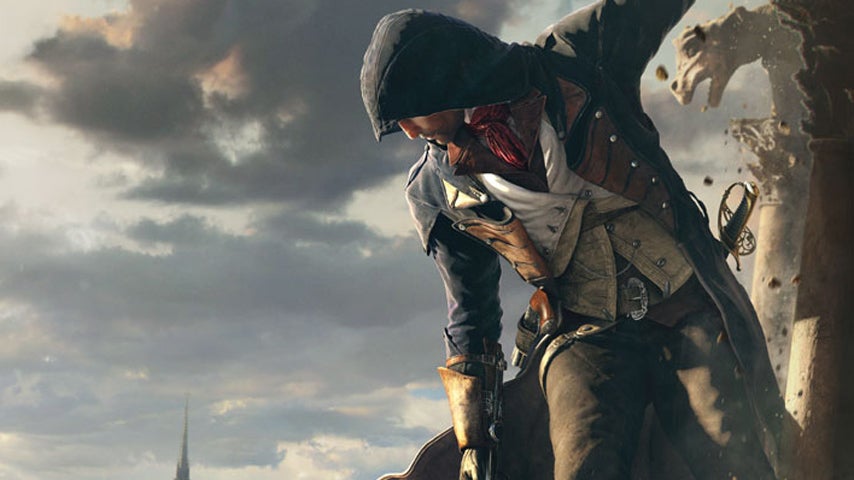 Assassisn's Creed has been a multi-studio franchise for some time, but Ubisoft Montreal has welcomed a second lead team to the roster to ensure it has more time to work on future titles.
Assassin's Creed: Unity reviews have been reasonably good, but complaints about bugs, connected features and microtransactions have set the tone for early conversation about the game, driving Ubisoft stock down significantly.
In this context, it's hard to avoid drawing connections with a recent CVG interview in which Ubisoft Montreal creative vice president Lionel Raynaud said the team requested more time to work on Assassin's Creed.
"In Montreal, we wanted to have more time to work on the Assassin's Creed franchise," he said.
Raynaud's comment came as part of a discussion about Ubisoft Quebec's assumption of the lead studio role for an upcoming Assassin's Creed release. While past Assassin's Creed games have involved contributions from multiple studios, the Assassin's Creed team at Ubisoft Montreal has always held the lead. By passing off this task to Quebec occasionally, Assassin's Creed is following in the footsteps of franchise's like Call of Duty, which grant their creative teams additional development time by alternating lead studios.
What's particularly interesting is that Raynaud said giving the lead to Quebec occasionally will give Ubisoft Montreal breathing room to experiment, potentially taking the series in new directions.
"For Montreal, this decision gives us more time. We've released a lot of Assassin's Creed games in Montreal every year and sometimes we wish we had more time to make decisions and experiment on stuff," he said.
"There are things we know we can do in Assassin's Creed and things we assume we can't, and I often stop and ask, 'why can't we do those things? What do we need to be able to try?'"
It's not just time that's needed, Raynaud said, as sometimes the pressure of the annual release cycle helps the design process along. Go read the full interview for his comments on the topic.