Anthem is February's best-selling game, Crackdown 3 nowhere to be seen - NPD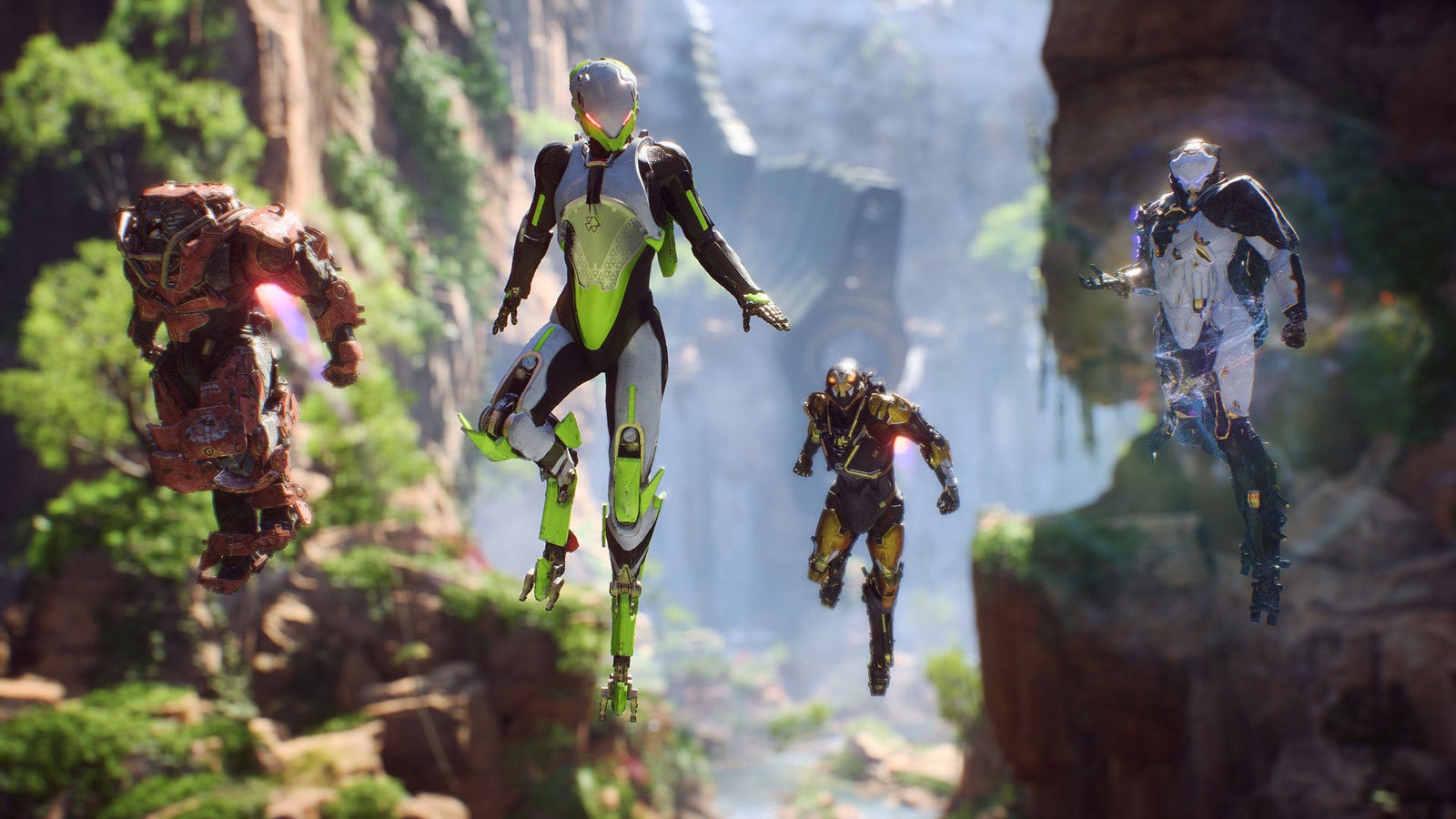 The data for February's game and hardware sales in the US are in.
Just like every month, the NPD Group has published a report about the health of the business in the US, mostly covering retail and online sales with some digital data taken into account from participating publishers.
In February, spending on video game software, hardware, accessories and game cards amounted to $1.0 billion, a 4% increase over last year. Game software, as well as accessories and game cards all saw growth, but hardware declined.
Hardware
More specifically, the hardware segment saw a 12% drop compared to last year. Nintendo once again ruled February, with the Switch selling more than any other consoles during the month.
Nintendo had an especially busy February, too, generating its highest hardware dollar sales since February 2011. And, despite the lack of big Switch exclusives so far this year, Nintendo comfortably posted highest year-to-date dollar sales for hardware since 2011.
Even Nintendo gamepad sales had a good month, seeing a whopping 80% increase in February.
Software
Software sales generated $457 million in February, a healthy 15% growth. This was expected, considering the number of big games released during the month.
Anthem was the best-selling game of February, pushing it to be the second best-selling game in 2019 so far. Anthem's launch was also the second biggest in BioWare history, in terms of sales, behind Mass Effect 3.
Jump Force did well at number two, achieving the third highest launch month sales for a Bandai Namco-published game. Kingdom Hearts 3 rounds out the top three, and the game remains the year's best-selling so far.
Other notable February releases like Metro Exodus, and Far Cry New Dawn both landed in the top ten, with Exodus setting a new launch month record for the franchise.
Crackdown 3 is bizarrely nowhere to be seen in the top 20, or the Xbox One-only top ten.
NPD all platforms software charts – February 2019 – top 10
Anthem
Jump Force
Kingdom Hearts 3
Far Cry New Dawn
Red Dead Redemption 2
Resident Evil 2 Remake
Super Smash Bros. Ultimate
Metro Exodus
NBA 2K19
Call of Duty: Black Ops 4
February 2019 top 10 PS4 games
Anthem
Jump Force
Kingdom Hearts 3
Red Dead Redemption 2
Resident Evil 2 Remake
Metro Exodus
Far Cry New Dawn
NBA 2K19
Call of Duty: Black Ops 4
Marvel's Spider-Man
February 2019 top 10 Xbox One games
Anthem
Jump Force
Far Cry New Dawn
Red Dead Redemption 2
Kingdom Hearts 3
Call of Duty: Black Ops 4
NBA 2K19
Resident Evil 2 Remake
Metro Exodus
GTA 5