Amiibo, Madden and PS4 sold like hotcakes in August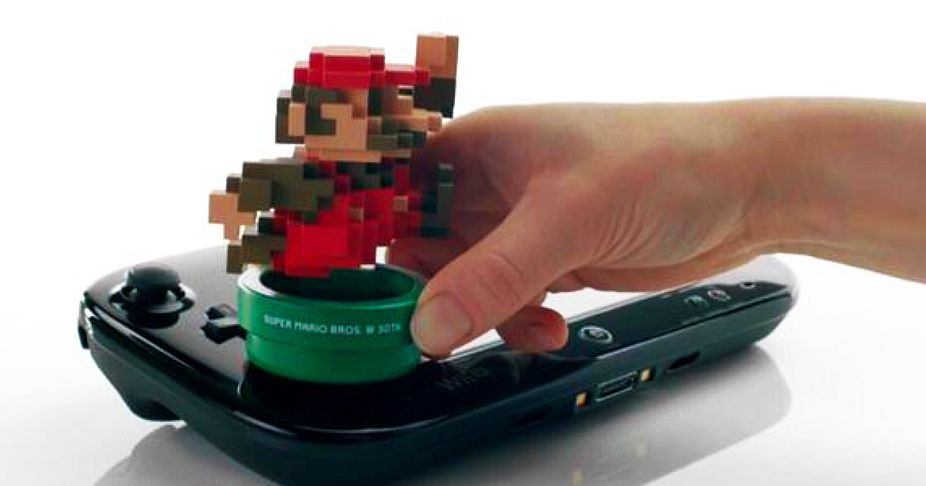 Nintendo is raking it in on Amiibo, Madden is top dog in the US and the PS4 is still king of the world. Today's NPD report was sponsored by Captain Obvious.
The NPD Group's August 2015 report is in and contains very few surprises. The most interesting news out of the stack of releases that accompany the report is that Nintendo has shifted 7 million Amiibo figures in the US since November 2014.
It's not clear if the figures refers to sell-in (shipped to retailers) or sell-through (sold to consumers) but given we're talking about one territory it's an impressive milestone. We'd dearly like to see updated global life to date figures.
Nintendo had more good news to share; 3DS sales have increased 30% over the past eight months, and Splatoon has shifted 600,000 copies.
Console wars
Back in the new-gen realm, the PS4 outsold the Xbox One in both hardware and software. Interestingly, more players picked up Madden on PS4 than Xbox One or Xbox 360. Sony also said the August Black Ops 3 beta was "the most successful beta in PS4 history", which is pretty impressive given we know the Destiny beta broke a number of records in 2014.
Xbox had a good month, too; Microsoft said Xbox One sales were up 26% year-on-year.
In general, hardware sales were down 2% year-on-year to $190.5 million, with a tiny 4% jump in portables and a huge 61% drop in last-gen consoles.
Interestingly, 93% of console sales came from bundles, a huge jump on the 41% of August 2014, and since we know Sony did very well from a couple of recent hardware bundles you should bear this in mind for the software charts below.
Software
Overall monthly software sales dipped 10% year-on-year to $207.9 million, which isn't surprising given the lack of big new releases. Until Dawn, Madden and Gears of War Ultimate are all very well, but can't really stack up against last year's big PS4 re-releases, The Last of Us and Diablo 3.
That said, the real problem is the dying last-generation; PS4 and Xbox One software sales grew 34% year on year but PlayStation 3 and Xbox 360 sales were down 51%. The 3DS and Vita are also languishing with a 24% software sales decline on August 2014.
Here's the full software chart, which doesn't include hardware bundles:
Madden NFL 16 (PS4, Xbox One, Xbox 360, PS3)
Minecraft (Xbox 360, PS3, Xbox One, PS4)
Gears of War: Ultimate Edition (Xbox One)
Grand Theft Auto 5 (PS4, Xbox One, Xbox 360, PS3, PC)
Lego: Jurassic World (Xbox 360, 3DS, Wii U, PS3, Xbox One, PS4, Vita)
Rare Replay (Xbox One)
Until Dawn (PS4)
Call of Duty: Black Ops Combo Pack (Xbox 360, PS3)
Batman: Arkham Knight (PS4, Xbox One)
Call of Duty: Advanced Warfare (PS4, Xbox One, Xbox 360, PS3, PC)
General
Total industry spend for the month topped out at $548 million, a 2% year-on-year decline. That's not a huge drop, but you can see it was a bad month for software sales - the return of perennials like GTA 5 and Minecraft to the upper reaches shows there weren't enough popular new releases to push them down.
Overall, monthly accessories sales grew 12% year-on-year to $149.6 million, which we can probably credit at least partially to Amiibo. The NPD noted an overall average unit price drop on accessories and believes the spike may also be related to retailers clearing inventory ahead of the holiday season.
Remember that the NPD only tracks traditional retail; the full picture of total industry spend is likely significantly more positive than the general downward trend of the last like ten years of retail charts.