American McGee wants you to stop asking him about Alice 3, suggests you go bug EA instead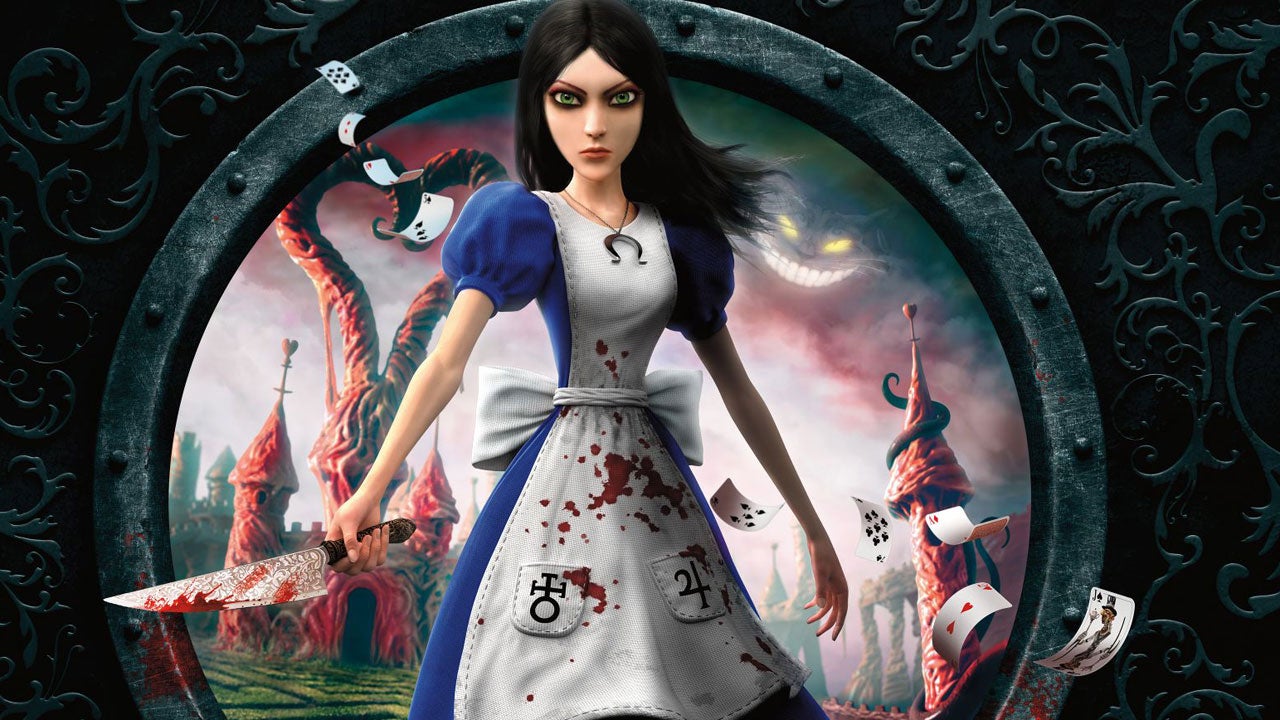 Alice 3 may or may not ever happen, but tweeting at American McGee won't make it go into production any faster.
American McGee's Alice and its sequel Alice: Madness Returns have a fervent fanbase who only want to see more of the former id Software designer's take on Lewis Carroll's dark surrealist fantasy.
McGee himself would like to have another go-round with his dark haired hero, but as he's said over and over again: the matter is out of his bands. EA owns all the game rights to his version of Alice.
This information is widely known but it doesn't stop people pestering McGee about it. In an attempt to shut down the notifications, McGee has written a Q&A of sorts on the topic and posted it to his blog.
"EA own, control, and decide the fate of the game rights to Alice. That means any new game must be green-lit, funded, produced, published, and distributed by them. No, EA will NOT allow me (or anyone else) to crowd fund, raise investment for, or otherwise self-develop, self-fund, or self-publish any interactive version of Alice," he wrote.
"I HAVE NO CONTROL over the Alice rights, EA's decision-making process, or anything at all related to Alice, Alice merchandise, Alice adaptations, etc, etc. EA are aware that you'd like a new Alice game and that RJ Berg and I would be happy to assist in the design, writing, and development of such. We simply need to wait until EA think the time is right for a new game.
"There probably WILL BE another Alice game before we all die, but your requests, ideas, and harebrained schemes to make that happen faster should be sent to EA, not me. No, I cannot put you in touch with 'that person' at EA. Tweet at them. That's what I do.
"Please, stop asking me this question or questions in general related to a new Alice game. Again, I have no more control over this situation than you do. Tweet at EA."
McGee also took a moment to say that he does not have access to any Alice: Madness Returns production materials, demo builds or cut content, so cannot share them with fans. He also addressed the question of Alice: Otherlands, an animated film which did not infringe on EA's rights to interactive Alice products, saying all rewards from the 2013 Kickstarter have been delivered. You can watch two Alice: Otherlands shorts on YouTube if you want to see what came of the project.
"I REALLY appreciate the passion everyone has for the Alice series. I want to see a new game as much as you do," McGee concluded.
"Apologies if this message comes out sounding frustrated or angry, but the amount of traffic I get on these questions literally impedes my ability to put effort towards new ideas and new projects. I don't want to ignore the questions, but I do wish the volume would lessen. I appreciate your understanding."
We're not really holding our breath for Alice 3; McGee has been vocal in his criticism of EA, and Madness Returns did not set the world on fire sales-wise.
After a lauded stint as level designer on various iD games including Doom and Quake, McGee served as creative director and designer on 2000 release American McGee's Alice. It was EA's decision to turn his name into a brand, but McGee continued the tradition with a number of forgettable releases before signing his Shanghai-based indie Spicy Horse to 2011's Alice: Madness Returns. None of the studio's other works really took off, and it shuttered in 2016.
McGee's latest project it a tabletop card game called Out of the Woods, inspired by classic fairy tales - of course.