Amazon launches games download service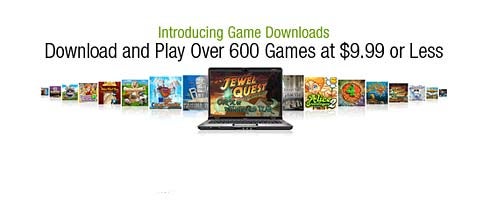 Amazon's entered the game download space with a casual service, as seen here.
More than 600 titles are available to buy for less than $10 each, and Jewel Quest 2, Build-a-lot and The Scruffs are available for free this week.
As reported by Kotaku, customers are able to download and try any game sold through the service for 30 minutes, after which they can either purchase the full game or forget they ever played it.
There's been no confirmation on a similar service making its way to Europe as yet.