After nearly ten years, Japan bids farewell to the PSP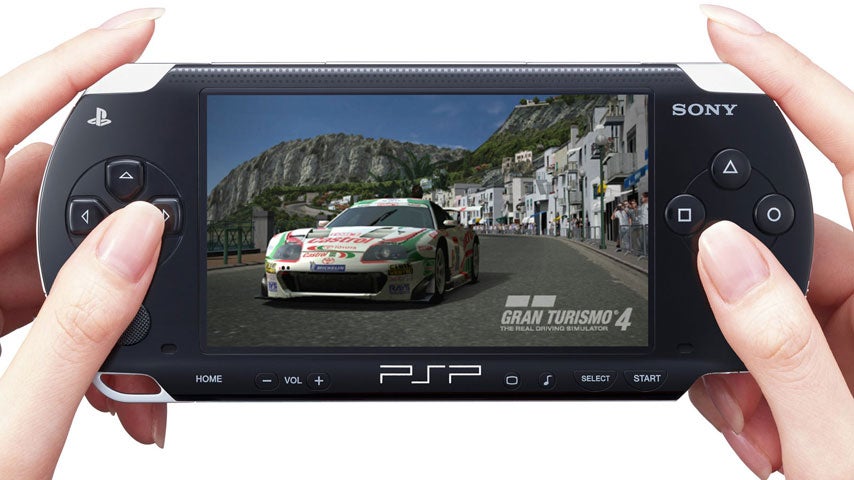 The last PSPs to be sold in Japan will roll into stores this month, Sony has announced, as the portable approaches its tenth birthday.
According to Dengeki Online and our prodigious powers of auto-translate, SCEJ is throwing a special online Vita transfer campaign from June 3 to coincide with the final shipment this month. The campaign will provide discounts and even trade-in offers, as well as special deals for students., in addition to the existing UMD Passport scheme, which lets you buy PSP games as digital Vita titles at a discount if you own them on disc.
Sony has made no announcements regarding international markets as yet, although given the PSP's greater popularity in Japan than overseas, it's hard to imagine other territories will hold on much longer.
The PSP was released in Japan in December 2004, which makes in nine years and six months old. So close to ten years, Sony! Could you not have held out just a little longer?
Those of you who aren't fans of the older portable may be wondering what all the fuss is about, but the fact is the PSP in its various incarnations has sold 20 million units life to date in Japan, from about 76 million worldwide. Its popularity is driven by co-op action games like Monster Hunter in particular.
When it launched, the PSP had unrivalled graphical capabilities (Sony described it as half way between the PSOne and PS2) for portable, and is now home to a staggering library of games. It also debuted a number of multimedia functions at a time when smartdevices weren't common - that you could read comics (motion comics, no less!) on it and watch movies and listen to music and play games was something of a revelation.
Let's talk about how rad the PSP is. Did you know its main encryption processor is called Kirk, and its secondary encryption processor is called Spock? Other specialised units include Tachyon, Baryon and Pommel. The first model had just 32 MB of RAM, which is almost nothing, and yet it can run pretty gorgeous games. There were five hardware versions in all, at least two of which - the UMD-less PSPgo and WiFi-less E1000 - seem frankly mental but are still on the market. None of them had twin analog sticks, leading to the development of "the Monster Hunter claw" by serious gamers.
I have a limited edition silver Final Fantasy 7: Crisis Core PSP that I got when I was very sick and had to stay in bed for a year or so. I played the heck out of it - especially Crisis Core, Warriors Orochi, Silent Hill: Revelations, Patapon, LocoRoco, the Badman series and Metal Gear Solid: Peace Walker. What were your favourites?