God of War PS4 pre-load date and unlock times revealed
If you're planning on getting God of War digitally, you'll be happy to know that you have around two days before release to download it.
God of War officially launches on Friday, April 20, but exact launch times vary by region. The game unlocks at 12am EST on Friday, which means West Coast players should theoretically be able to join the action at 9pm.
The game's PlayStation Store page only mentions the EST launch time, however, so the PT unlock time may not be 9pm. In some cases, games unlock at midnight regardless of your region or time zone, whereas other times all regions get the unlock at the same time.
We're inclined to believe this is the global unlock time. The European PlayStation Store doesn't mention a regional unlock time, just that the game will be available April 20.
Pre-loading, on the other hand, will be available starting tomorrow, April 18. Exact times are not known, but those who have God of War pre-ordered should see a message with the pre-load date (thanks, PSU).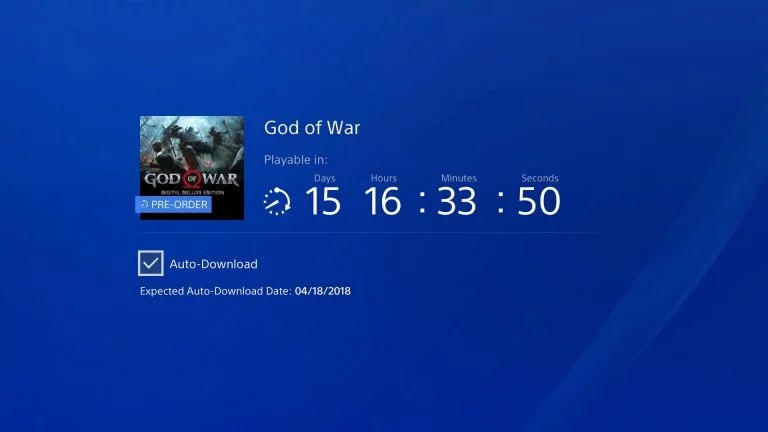 Two days should be fine to download 44.46GB, but it's still cutting it close.
In other God of War news, the game is no longer available for sale on Amazon, alongside other Sony exclusives like Spider-Man, and Detroit Become Human.