Government gender pay gap database reveals large disparity in UK game industry
The UK government recently launched the Gender Pay Gap database, forcing the largest companies to reveal the pay differences between male and female members of staff.
The figures do not just look at the average between the two genders across the company, the database also takes into account earnings across various pay levels. The report is mandatory for any company with over 250 members of staff.
The figures reveal a chasm between men and the women, with women earning, on average, around 14.47% less than their male colleagues across the UK game industry, according to calculations made by GI Biz.
The largest pay gap out of all the companies surveyed is at Rockstar North, where women earn an average of 64% less hourly than men at the same level.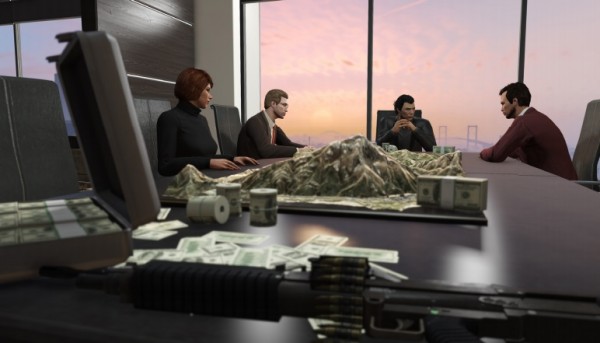 "While our male and female employees are fairly compensated based on merit and without reference to gender, our gender pay gap is driven primarily by the structure of our workforce, with longer tenured employees who are predominantly male occupying most of our senior roles," Rockstar said in its report.
"We are dedicated to continuing to build a representative gender balance across all our studio activities, and pledge to continue to find new ways to support and encourage women to both take up and advance in career opportunities in game development."
Elsewhere, developer Sumo Digital reported another large pay disparity, with women earning around 66p for every £1 a male colleague makes.
Creative Assembly, Codemasters, Traveller's Tales, and Jagex also pay women slightly over 20% less than men.
EA, Sony, and Microsoft were among the best in the report, logging a disparity below the UK average. Retailer GAME also fared better, noting a slight 1.9% disparity between men and women workers.