Switch moved 1.5 million units last month, and it was the best December for 3DS since 2014
Nintendo has released Switch sales figures for the month of December ahead of tonight's NPD report.
Switch was the top selling console for the month of December 2017, shifting 1.5 million units.
Nintendo said in the release since Switch launched 10 months ago, it has sold over 4.8 million units, making it "the fastest-selling home console in US history."
3DS systems has a great month as well. All three versions of the hardware moved over 750,000 units combined, making it the best December for 3DS since 2014.
The December 2017 figures also showed a 27% increase in 3DS sales year-over-year, resulting in the Nintendo 3DS family of systems selling 21 million units life-to-date in the US alone.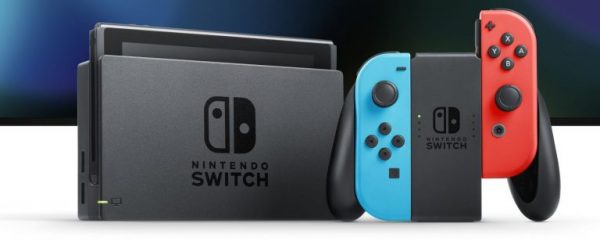 Combined hardware sales of Nintendo Switch, Nintendo 3DS and the Super NES Classic Edition system were over 2.6 million units, the latter of which accounted for more than half of all hardware sold during the five weeks of December 2017.
Six Switch games also finished in the top 20 on the December software charts.
These titles were: Super Mario Odyssey in third; Mario Kart 8 Deluxe in fourth; The Legend of Zelda: Breath of the Wild at came in ninth; and Splatoon 2 at number 16.
Additionally, Pokemon Ultra Sun and Moon for Nintendo 3DS finished in 13th and 14th place, respectively.
As usual, physical sales of games were provided by the NPD Group, so any data regarding digital downloads or physical and digital life-to-date numbers Nintendo's internal sales figures.
Last week, Microsoft revealed Xbox One was the second best-selling console for the month of December, and PlayStation 4 was the third bets-selling console.
We expect more information from the NPD report this evening, but since Microsoft stopped reporting Xbox sales figures long ago, don't count on any unit sales to be provided by the company.