Nintendo ends production of New 3DS in Japan and discontinues it in Europe [UPDATE]
The standard size New Nintendo 3DS is no more in Japan as and has been discontinued in Europe.
Update
Nintendo of Europe has confirmed New Nintendo 3DS had also been discontinued in Europe. The New 3DS XL will remain on sale in the region. The news was confirmed to Eurogamer.
The firm reiterated the affect will be minimal in North America since the New 3DS sku was only including in bundles or through promotions. This will leav only two 3DS models available at retail: New 2DS XL and New 3DS XL.
Original story follows.
Original Story
The news was dropped in a notice on Nintendo of Japan's official site (via AGD). "All production ended," is the only thing it says.
Nintendo of America, and Nintendo of Europe sites don't have a similar announcement, so we'll assume this only applies to Japan. The recently announced New 2DS XL, the New 3DS XL, and the standard 2DS are still being manufactured for Japan.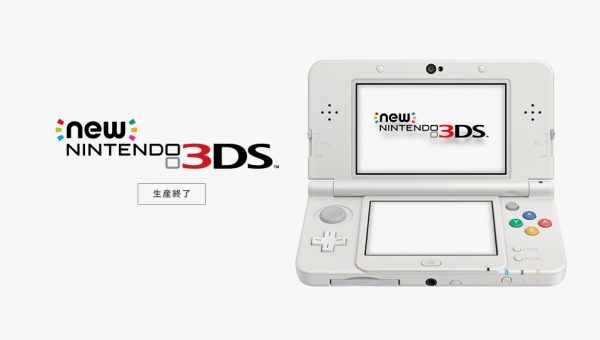 The New line-up initially launched in October, 2014 in Japan with two models: New 3DS, and New 3DS XL (called LL over there). Games released on the original 3DS are forward compatible with the rest of the models, but certain modern titles work best on New models because of their slightly faster CPU.
This likely has nothing to do with the success of the Switch, as Nintendo of Japan has traditionally been the first to discontinue older hardware models when replacements are announced.